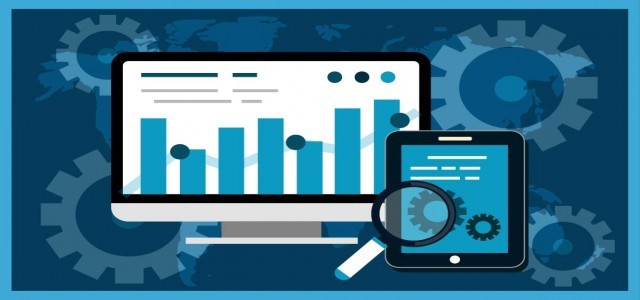 The automotive audio system market is anticipated to witness a lucrative period of growth over the coming years owing to a rapidly increasing consumer focus on improved sound quality and the subsequent rise in partnerships between numerous vehicle manufacturers and audio solution providers.

Todays automotive audio systems are regarded to be considerably complex, comprising of numerous speakers, which includes sub-woofers, installed across the vehicle cabin to effectively enhance the driving experience by complementing the various capabilities of vehicle infotainment systems.

Conventionally used for listening to the radio and playing music, the vehicle audio systems available in the market today can perform a plethora of activities that help with the driving experience. Today's in-vehicle audio systems boast of features such as diagnostics, car telematics, as well as in-vehicle services; including hands-free calling and eCall; along with telecommunication and navigation services.

To help vehicle manufacturers integrate high-performance, high-quality, and scalable sound systems, audio solution providers offer an extensive portfolio of effective vehicle-grade audio amplifiers such as SB (high-efficiency), AB, Class D and SB-I with digital or analog inputs for any range of speaker output power, load value, as well as operating voltage.

Request sample copy of this report @ https://www.decresearch.com/request-sample/detail/3630

With consumer inclination increasingly shifting towards better audio quality, a good-quality in-vehicle audio system is typically expected or taken for granted by today's consumers.

To that end, industry players are increasingly focusing towards minimizing the size of amplifiers and also lower their overall thermal load. As the space behind the vehicle dashboard is extremely limited, and as vehicle infotainment systems get bigger in size, industry players are designing audio solutions that must be more smaller despite growing need to support more speakers as well as accessories.

As demand for more extensive in-vehicle audio solutions increases, the need to reduce the thermal load also goes up, wherein the system consumes fewer amounts of electricity. Subsequently, enhanced efficiency and lower energy consumption have effectively become important design goals.

The overall automotive audio system market in bifurcated into different segments in terms of type, vehicle type, sales channel, and regional landscape.

Make Inquiry about this report @ https://www.decresearch.com/inquiry-before-buying/3630

By type the market is classified into 2-way speakers, 3-way speakers, and 4-way speakers. Among these, the 2-Way automotive audio system are expected to witness a growth due to its low cost.

By vehicle type, the market landscape is divided into passenger cars and commercial vehicles. Among these, the passenger cars segment is expected to register impressive growth. Rising consumer demand for enhanced sound quality in passenger vehicles will drive the market.

With respect to sales channel, the industry is divided into OEM and aftermarket. Among these, the OEM segment is expected to witness CAGR of over 5.5% from 2020 to 2026 owing to increasing partnerships between automotive audio system suppliers and vehicle manufacturers.

From a regional reference frame, the aftermarket sales channel in LATAM is expected to witness a rapid rate of growth owing to consumer inclination towards affordable, as well as sound enhancing vehicle audio systems.