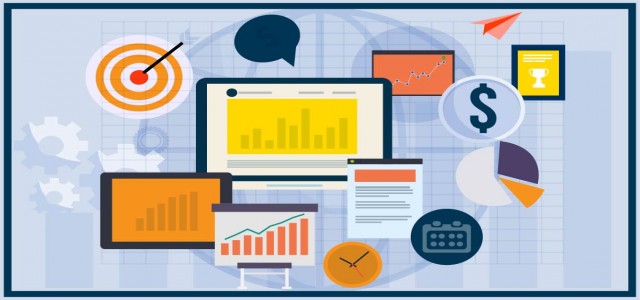 Hydronic underfloor heating market is likely to garner precedence in Australia as well, given that most of the builders, architects, and homeowners in the region are looking for energy efficient heating systems to reduce energy costs. According to the World Energy Council, Australia is world's third highest consumer of household electricity, with 62% energy being consumed for cooling, heating, and hot water.

The growing energy prices along with the rising awareness regarding the usage of sustainable energy products will certainly influence hydronic underfloor heating industry trends positively in the forthcoming years. Worldwide hydronic underfloor heating market to record a CAGR of more than 8% over 2017-2024.

Get sample copy of this research report @ https://www.decresearch.com/request-sample/detail/268

The rapidly shifting trends toward the implementation of smart homes and cities is certain to impel hydronic underfloor heating market. This system is endowed with numerous benefits such as cost effectiveness, easy installation capacity, and high energy efficiency. In addition, it is particularly advantageous for people suffering from numerous allergies, as this system does not affect air quality. Considering its medical and economic benefits, consumers have been implementing this system on a large scale, which will suitably augment hydronic underfloor heating industry share. The governments of various countries have lately been enforcing building directives to promote the usage of energy efficient products. The EU for example, has deployed the Energy Performance of Buildings Directive, which will help ease the usage of this system for building construction. The extensive deployment of these systems in buildings is likely to spur hydronic underfloor heating market size, which in 2016, stood at USD 3 billion.

In Europe, buildings are responsible for about 36% of CO2 emissions and 40% of energy consumption. Currently though, 35% of buildings in Europe are close to 50 years old, which may have a negative impact on energy consumption. This necessitates the requirement for energy efficiency of buildings, which will suitably augment the regional hydronic underfloor heating market. It has been forecast that by improving the energy efficiency in buildings, European countries can reduce CO2 emissions by 5% and energy consumption by 5% to 6%. With regards to the same, in 2016, the EU has proposed major updates to the Energy Performance of Buildings Directive to implement smart technologies in buildings, which is slated to stimulate Europe hydronic underfloor heating industry size.

Energy Performance Directives for buildings:
Energy performance permits should be published in all types of advertisement for rental or sales of buildings.
All new buildings should be zero energy buildings by the end of 2020.
Major refurbishment of buildings and replacement of building elements such as walls, roofs, and cooling & heating systems have to fulfill minimum energy performance requirements.
European countries must establish inspection schemes for air conditioning and heating systems.
Speaking along similar lines, implementation of strict building performance laws has indeed had a positive impact on Europe hydronic underfloor heating market, especially across the regions of UK and Germany. Statistically, Germany hydronic underfloor heating industry will record an annual growth rate of more than 8% over the coming seven years, owing to increasing demand for energy efficient products.
Most of the companies and educational institutes have recently been investing in the development of innovative technological complexes. Binghamton University for example, has invested USD 70 million to construct a smart energy building. Given that other academic institutions, office complexes, and real estate developers might follow suit, hydronic underfloor heating market share from new buildings is likely to expand at a lucrative rate and is forecast to surpass a revenue collection of USD 4 billion by the end of 2024. Taking into account the huge demand for the product, manufacturers are adopting well-thought-out strategies to enhance the performance of hydronic floor heating systems. Most of the researchers are working on such heating systems to improve the energy efficiency and thermal comfort of floor heating. The on-going developments in hydronic heating systems will generate lucrative opportunities for the giants in hydronic underfloor heating market, namely, Honeywell International, Robert Bosch, Schneider Electric, Warmup, Hunt Heating, Uponor Corporation, Mitsubishi Electric, Siemens, Emerson Electric, Amuheat, Sensata Technologies, Inc., Danfoss, Nexans, REHAU, and Pentair.
Request for customization @ https://www.decresearch.com/roc/268
For strengthening the business landscape, the renowned players in hydronic underfloor heating industry have been involved heavily in strategic mergers and acquisitions. Merely a few years before, Mitsubishi Electric acquired 100% of the shares of DeLclima, which was, back then, renowned for manufacturing, selling, and designing of HVAC equipment for IT and industrial applications. Through this acquisition, Mitsubishi Electric acquired a leading position in hydronic underfloor heating industry in addition to expanding its consumer base in Europe. The deal has proved beneficial for Mitsubishi Electric in terms of rendering efficient production capabilities, superior development facilities and less-noisy technology.
Table of Contents (ToC) of the report:
Chapter 3 Hydronic Underfloor Heating Market Industry Insights
3.1 Industry Segmentation
3.2 Industry landscape, 2013 – 2024 (Revenue)
3.3 Industry ecosystem analysis
3.3.1 Raw material/component outlook
3.3.1.1 Heating pipes
3.3.1.2 Manifold
3.3.1.3 Sensors & thermostats
3.3.2 Vendor Matrix
3.3.3 Distribution Channel Analysis
3.4 Technology & innovation landscape
3.4.1 Electric vs. hydronic underfloor heating
3.4.1.1 Electric underfloor heating
3.4.1.2 Hydronic underfloor heating
3.5 Regulatory landscape
3.5.1 U.S.
3.5.2 Europe
3.5.3 United Kingdom
3.5.4 Germany
3.5.5 China
3.5.6 Asia Pacific
3.6 Infrastructure/Construction spending outlook, 2016/2015
3.7 Industry impact forces
3.7.1 Growth drivers
3.7.1.1 Introduction of energy efficiency standards
3.7.1.2 Increasing standard of living
3.7.1.3 Strict government regulations
3.7.1.4 Extreme climatic conditions
3.7.1.5 Rapid urbanization and commercialization
3.7.1.6 Increasing demand for space heating
3.7.2 Industry pitfalls & challenges
3.7.2.1 High Cost of Retrofitting in Existing Buildings
3.8 Growth potential analysis
3.9 Porter's Analysis
3.10 Competitive landscape, 2016
3.10.1 Strategy dashboard
3.10.1.1 REHAU
3.10.1.2 Danfoss
3.10.1.3 Warmup
3.10.1.4 Robert Bosch
3.10.1.5 Uponor
3.10.2 Product development
3.10.3 M&A landscape
3.11 PESTEL Analysis
Chapter 4 Hydronic Underfloor Heating Market, By Facility
4.1 Global hydronic underfloor heating market share by facility, 2016 & 2024
4.2 Existing Buildings
4.2.1 Global market from existing buildings, 2013-2024
4.2.2 Global market from existing buildings, by region 2013 – 2024
4.3 New Buildings
4.3.1 Global market from new buildings, 2013-2024
4.3.2 Global market from new buildings, by region 2013 – 2024
Browse complete Table of Contents (ToC) of this research report @ https://www.decresearch.com/toc/detail/hydronic-underfloor-heating-market