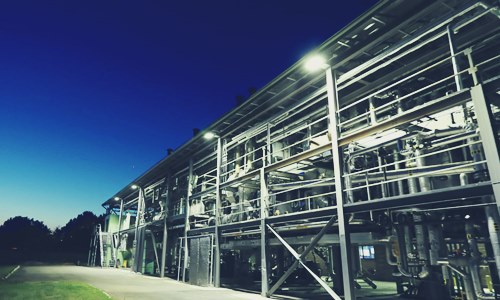 Primus Green Energy Inc., a global leader in gas monetization technology has recently announced plans to finalize the development of its first modular methanol plant in the Marcellus shale region, West Virginia. The plant will be capable of producing around 160MT of methanol per day, slated to begin production in 2020.

Sources suggest that Primus plans to commence the U.S. plant in collaboration with international, integrated oil and gas conglomerate, Jereh Oil and Gas Engineering Corporation, as to take advantage of Jereh's expertise in oil and gas EPC (Engineering, Procurement, and Construction) services, oilfield technology services, and equipment manufacturing, to execute the project.

As per Steven Murray, CEO of Primus Green Energy, Primus has long-envisioned the development of a methanol plant in the Marcellus region and with Jereh and other strategic partners the project could be moved forward, further enabling Primus a substantial financial growth. With Jereh's gas supply and methanol offtake agreements, Sumitomo Mitsui Banking Corporation's project debt financing assistance, and design work by Koch Modular Process Systems, the project would serve Primus with a strong economic growth, Murray said.

For the record, Primuss STG+™ technology was developed to use a wide range of natural gas feedstocks, including dry or wet associated gas, wellhead and pipeline gas, stranded ethane and mixed natural gas liquids. Sources suggest that Primus' STG+™ process in comparison with other technologies holds many key advantages, including the ability to process a wide range of feedstock natural gas qualities, zero wastewater, low capital and operating costs, high liquid product quality, and unmatched process simplicity. Primus holds seven patents that it developed to control the technology together with many additional pending patent applications and proprietary methods.

As per Murray, the project's low-cost, pre-engineered units will be fabricated offsite by Koch Modular Process Systems and Jereh, and further transported to the project site for final assembly, enabling accelerated construction and on time delivery.