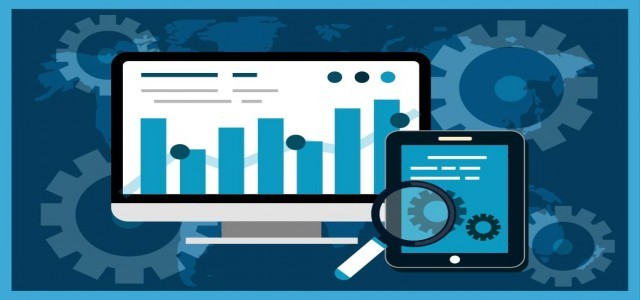 Rear spoiler market share will surpass 44 million units by 2024. Rising implementation in MPVs, SUVs, and hatchbacks coupled with increased sales of SUVs across the globe will primarily drive the industry growth. Regular innovations in automobile industry for overall reduction of vehicle weight has resulted in high installation of plastic components. These innovations are likely to further propel the product penetration over the forecast timeframe.

Shifting consumer preference towards electric vehicles along with continuous government support for electric vehicle implementation will positively impact the industry growth over the forecast timeline. Numerous countries across the globe have launched various initiatives such as provision of incentives and subsidies for the EV production. For instance, Indian government invested USD 11.5 million for production of hybrid & electric vehicles in 2013, which was increased by 42% in 2017.

Blow molding is expected to capture maximum revenue share crossing USD 2 billion over the forecast timeframe. Blow molding offers benefits such as cost effectiveness, reduced weight, and design flexibility High deployment of this technology for development of plastic spoilers will drive the industry growth. Injection molding is anticipated to grow at a significant rate owing to its high deployment for bulk production.

Request sample copy of this report @ https://www.decresearch.com/request-sample/detail/2135

Rear spoiler market from ABS plastic will account for highest revenue share of more than 40% till 2024. Shifting manufacturers preference towards usage of ABS materials owing to their beneficial chemical properties, that offer protection against dents and heat resistance. Improved fit & finish is another factor that will support the material's dominance till 2024.

Numerous cars are currently equipped with rear spoilers for minimizing the accident rates and enhancing the fuel efficiency. Several customers prefer rear spoilers for aesthetic benefits, strengthening the industry penetration. Manufacturers are focusing on mass production of composite materials for reduction in raw material cost. This will reduce the overall cost of rear spoilers, inducing immense potential to the industry over the next eight years.

Carbon fiber is likely to witness more than 7% CAGR over the coming years. High acceptance from sports utility and high-speed vehicles will primarily drive the rear spoiler market. High preference by aftermarket participants owing to flexibility in customization done by independent service providers will further escalate the industry growth. The substantial growth can also be attributed to provision of the benefits such as light weight, high strength, enhanced appearance & finish, and durability.

Make Inquiry about this report @ https://www.decresearch.com/inquiry-before-buying/2135

ICE is expected to showcase its dominance, capturing over 75% of the revenue share over the forecast timeframe. The substantial revenue generation is attributed to advantages such as provision of improved aerodynamic properties and maintenance of car balance at extreme speeds. Strengthening penetration of the infrastructure for development of IC engines will further support the industry dominance over the coming years. Hybrid segment is set to witness over 6% CAGR owing to rising penetration of hybrid vehicles across the globe.

Rear spoiler market from aftermarket will hold major share crossing 75% over the coming years owing to cost effectiveness of these products as compared to their counterparts. OEMs will exhibit 5% CAGR owing to consumer's loyalty and trust towards component manufacturers.

North America rear spoiler market will capture highest revenue share accounting for approximately USD 2 billion till 2024. Rising demand for improved rear spoilers owing to increased production of high-speed cars will drive the regional growth. High sales of SUVs across the region will contribute significantly to the revenue generation. Moreover, drop in prices of these vehicles will further support the region's dominance over the next eight years.

Europe will showcase steady growth owing to presence of major automakers and recovering economy across the region. Industry participants are focusing on R&D activities for improvements in material quality and product performance, fostering the industry growth. High adoption of electric vehicles in countries including Sweden, Netherlands will further strengthen the product penetration.

DAR Spoilers, Plastic Omnium, Polytec Group, Mitsubishi, and Mercedes-AMG Gmbh are among the key players in the rear spoiler market. Other noticeable participants include Plasman Group, Changzhou Huawei, Magna International, and Albar Industries. Industry players are continuously focusing on development of aerodynamic impact of cars for enhancement of fuel efficiency. They are using high-strength and lightweight materials coupled with reinforcement materials for overall weight reduction of the product without compromising with performance.