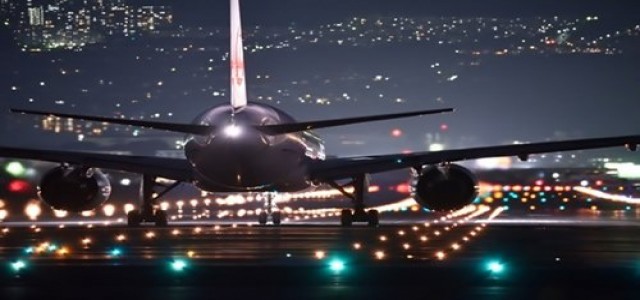 The global aerospace landing gear industry has experienced substantial growth in recent years, driven by the rapid expansion of aviation manufacturing and MRO sectors.  

Aircraft landing gear systems are among the most critical components of an aircraft. Strength, rigidity, stability, control, and ground clearance are some of the most important factors to be considered while designing and manufacturing landing gear components. Manufactures need to overcome a variety of challenges in order to design and manufacture systems with minimum weight and improved lifecycle.

One of the most important challenges for aircraft manufacturers is to meet the latest industry standards, such as the FAA's Airworthiness Regulations, to ensure optimum operational safety. Aerospace companies are aiming to overcome these challenges through the progressive use of lightweight materials and innovative product designs.

In terms of annual valuation, the global aerospace landing gear market size is expected to be worth more than US$19 billion by the year 2026.

Considering the rise air travel globally, increasing aircraft production, and strict regulatory norms, manufacturers of aircraft landing gear components are poised to witness promising opportunities in the near future.

In October 2020, Liebherr Aerospace had been selected by Austral Líneas Aereas for the overhaul of landing gears of its Embraer E-Jet E190 fleet. The overhaul activities had already started in July 2020 at Liebherr's Michigan-based customer service facility. Reportedly, the complete range of landing gear components for the E-Jet E1 fleet had been designed, manufactured, and certified by aerospace OEM Liebherr-Aerospace Lindenberg.

In July, 2020, Liebherr Aerospace had also collaborated with GA Telesis' MRO unit to deliver landing gear MRO services for Embraer E-jet operators in the Americas. Earlier in January this year, Magellan Aerospace Corporation had inked a contract with Collins Aerospace Systems for the supply nose landing gear components for B737 aircrafts.

Textron Aviation, in October, announced plans to expand its range of service offerings to include new standard repair services for the main landing gear (MLG) of Cessna's Citation CJ series. Still in the final stages of certification, the new innovative solution will enable engineers to repair the main landing gear systems without having to replace them, making the operation more cost-effective for customers.

Manufacturers are also focusing on expansion of aircraft component manufacturing facilities. In February 2020, for instance, Collins Aerospace Systems had invested over US$225 million of its landing gear facilities. This includes setting up of a new facility in Fort Worth, Texas, and the expansion of its carbon brake manufacturing unit in Pueblo, Colorado.

Future trends in the global aerospace landing gear industry will likely be driven by the need for lightweight components. However currently, the challenge for manufacturers se to lower the weight of landing gear components without compromising on the safety, performance, and function. These challenges can be met by incorporating advanced technologies, materials, and manufacturing processes.

Alvant Limited had recently disclosed plans to design, manufacture, and test a brake rod made of aluminum matrix composites (AMC) as part of a UK£28 million project called the Large Landing Gear of the Future led by Safran Landing Systems. The project is aimed at delivering a weight reduction of up to 30% on current landing gear systems.