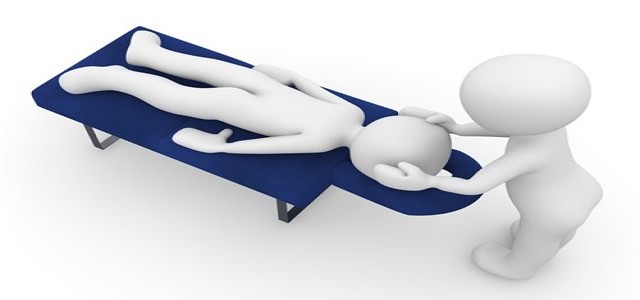 Eisai Co., Ltd. & Wren Therapeutics Ltd. have recently entered a research collaboration deal. This exclusive agreement is geared towards the advancement in the novel small molecules discovery, which target α-synuclein, to treat synucleinopathies such as dementia with Lewy bodies and Parkinson's disease.
Wren Therapeutics has developed a unique kinetics drug discovery platform. This can precisely quantify the impacts of small molecules on protein misfolding & aggregation pathway that leads to neurodegenerative diseases. The company is focusing on identifying small molecules that can selectively control the α-synuclein aggregation process, which is associated with the development and progression of the diseases. The recent collaboration deal will adopt the network kinetics drug discovery platform of Wren, and Eisai's comprehensive experience in drug discovery for neurodegenerative disorders to drive the development of clinical candidates.
As per the statement made by the CEO of Wren, Dr. Samuel Cohen, the biopharmaceutical company is thrilled to collaborate with Eisai. It has maintained a distinguished track record and commitment to offering innovative treatments for patients with neurodegenerative diseases. Through the combination of its unique, predictive, & quantitatively-driven platform with the deep expertise in neurology of Eisai, the two companies can jointly advance the highly differentiated small molecules that target α-synuclein to treat debilitating protein misfolding disorders like Parkinson's disease.
According to Dr. Teiji Kimura, Eisai Neurology Business Group's VP & Chief Discovery Officer, synucleinopathies have significant unmet medical needs as there are no effective disease-modifying treatments. A crucial hallmark of these diseases is the α-synuclein oligomers accumulation with protein misfolding. The team at Wren, which consists of world-known founding scientists, has been pioneering a fundamentally different and new approach to address the unmet needs of the protein misfolding diseases. The recent collaboration is also expected to present considerable opportunities in identifying disease-modifying therapeutics for several patients with Parkinson's disease, dementia with Lewy bodies, and other related disorders.
Source credit:
https://www.businesswire.com/news/home/20201129005410/en/Eisai-and-Wren-Therapeutics-Enter-Into-Research-Collaboration-Agreement-for-Drug-Discovery-for-Synucleinopathies