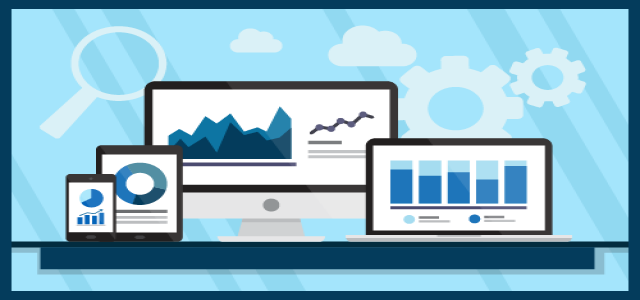 U.S. floating solar panels Market is set to grow over 67% by 2024. Federal and state government initiatives towards renewable integration and stringent norms pertaining to carbon capture will augment the industry growth. Rising investments towards development of energy optimized technology along with micro-grid network expansion will further stimulate the business outlook.

For Europe, UK floating solar panels market was valued over 1 MW in 2015. In 2016, of UK Government introduced its floating solar project across Queen Elizabeth II reservoir. The project incorporates over 23,000 solar panels worth USD 7.8 million investment to electrify local water treatment plants and residential establishments.

Request for a sample copy of this research report @ https://www.decresearch.com/request-sample/detail/692 

Global Floating Solar Panels Market is expected to grow at over 42% CAGR to surpass USD 920 million by 2024. On-grid floating solar panels Market is anticipated to witness a grow over 45% by 2024. In 2017, Sungrow announced the establishment of its 40 MW grid connected aquaculture floating PV power project in China. Rising focus towards large scale utility projects along with government funded incentives and tax benefits will stimulate the industry growth.

Stringent government norms to reduce GHG emissions coupled with adoption of sustainable energy sources will augment the floating solar panels market growth. Government of Germany aims at curtailing GHG emissions by 40% until 2020 and about 95% by 2050 below 1990 levels. UK government declared its target to curb carbon emissions by 80% until 2050 below 1990 levels under the Climate Change Act 2008.

Limited availability of land for PV system deployment along with advancing solar technology will embellish the floating solar panels market share. Effective utilization of water resources coupled with ease of regulating panel temperature will further foster the industry outlook. In 2017, Hong Kong government appointed Black & Veatch to conduct a feasibility study for floating solar establishments across seventeen impounded reservoirs. Economic benefits including rent and business tax from plant operators to local reservoir owners along with Feed in tariff schemes will further complement the business landscape.

Tracking floating solar panels market share is anticipated to reach over USD 250 million by 2024. Increasing product efficiencies along with declining solar component costs will upsurge the market share. In 2016, global average panel price dipped by over 20% from 2015 levels.

China floating solar panels market is anticipated to exceed USD 140 million by 2024. Government measures towards sustainable resource integration coupled with increasing demand for electrification will complement the industry growth. China Energy Agency has declared an investment of USD 361 billion towards renewable technology by 2020.

Request for customization @ https://www.decresearch.com/roc/692 

Key industry player includes Solaris Synergy, SPI Energy, KYOCERA, Yingli Solar, Ciel & Terre International, Novaton AG, Pristine Sun, Sunenergy and Vikram Solar.

Floating solar panels market for Japan is set to grow over 400 MW by 2024. Rising investments towards development of cost competitive and efficient technology. In 2016, Kyocera Corp announced the successful grid synchronization of its 14.5 MW floating solar power plant across the country. Government initiatives to encourage large scale utility PV projects will further complement the industry outlook.

Floating solar panels market for Brazil is set to exceed 34% by 2024. Rising demand for electrification coupled with declining LCOE for solar installations will drive the market. In 2016, Government of Brazil declared the successful grid synchronization of their utility based 10 MW floating solar power project. Rising technological investments to optimally utilize country's vast river beds will further augment the industry growth.