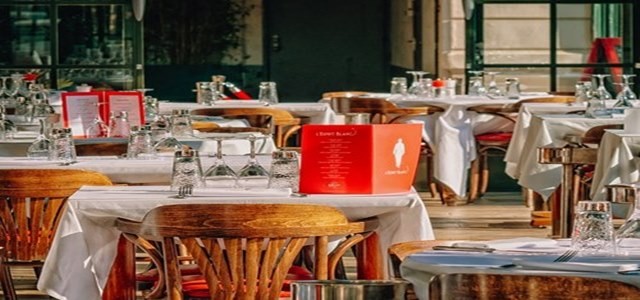 Grubhub, the renowned US based online food delivery platform, and the Restaurant Strong Fund, of the Greg Hill Foundation, have together announced a new program that would offer $10,000 in grants to independent eligible restaurants. The program, named Restaurant Winterization Grant, is a financial support initiative brough up by both organizations to help restaurants effectively prepare for the winter.
The initiative would provide some much needed help to restaurants in the U.S. as indoor dining has been restricted across several cities to tackle the growing spread of COVID-19.
The financial support would effectively enable restaurants to address their additional equipment and infrastructure needs to expand the outdoor dining capabilities, increase their PPE (personal protective equipment) stockpiles to help protect employees from the virus, and take care of other necessities to make it past the cold weather months.
Founder of the Greg Hill Foundation, Greg Hill stated that the monumental work done by Grubhub has already helped several thousand restaurant owners and their employees to survive the pandemic.
Hill further added that through this second phase, Grubhub would be ensuring that numerous restaurants have the ability to effectively survive the oncoming winter months. The foundation is grateful to Grubhub for this initiative as well as its drive to lend a helping hand to the restaurant industry.
Grubhub Chief Revenue Officer, Seth Priebatsch stated that the coming winter would be different than others, with the popular and loved restaurants requiring more support to survive the season.
Priebatsch further added that the company's collaboration with the Restaurant Strong Fund, which was already monumental in offering grants to restaurant employee relief at the start of the pandemic, is now addressing the needs of restaurants and giving them the much needed support to make sure that they get through the challenging winter months.
Beginning November 9, till November 21, restaurants can submit their grant applications to Restaurant Strong Fund. The eligibility criteria includes all independent restaurants in New York City, Philadelphia, Boston, and Chicago that have five or less number of locations. The application acceptance period will end on November 21st, 2020, and grants worth $10,000 each would be distributed among restaurants before the end of November.
Source credit: https://www.prnewswire.com/news-releases/grubhub-and-restaurant-strong-fund-announce-new-program-to-provide-2-million-in-restaurant-support-this-winter-301168335.html