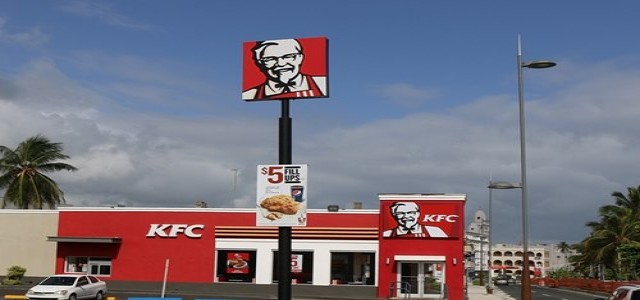 KFC has come up with a two in one strategy this Christmas under which customers are provided with deluxe gaming system that simultaneously keeps their fried chicken warm. Reportedly, the company has built this new offering named KFConsole in collaboration with hardware manufacturer Cooler Master and it consists of a built in 'chicken chamber' for extra-crispy three-piece.
As per Cooler Master, the system can handle VR games and offer 4K display compatibility and a 240 frames-per-second frame rate. Heat produced by the console will keep the chicken warm, while a custom cooling system prevents overheating of the device. Other features include two Seagate BarraCuda 1TB SSD drives and an Intel Nuc 9 Extreme Compute Element.
According to Gamesradar, the KFConsole also has a first-of-its-kind hot swappable GPU slot for easy upgrades.
The company stated that the Bucket-shaped machine features the first ever built in chicken chamber, which has been designed to keep its contents hot and ready for consumption during intense gaming events.
Meanwhile, KFC spokesperson Mark Cheevers stated that the chicken chain was proud to introduce its flagship entry in the highly competitive console market. Cheevers also added that this machine is capable of running games at top-level specs, all on top of keeping the customer's meal warm for them to enjoy during their gaming experience.
The KFConsole was trolled on Twitter earlier in June, just a day after the launch of PlayStation 5 but many fans assumed that it was just a joke.
Apparently, on December 11, KFC tweeted about its plans to delay the release of KFConsole until December 18. Speaking of which, the company stated that as this delay comes as a setback, it is looking forward to delivering a console with unmatched features setting a standard in terms of aesthetics, performance, and chicken production.
However, the company has not disclosed the price of KFConsole so far. Also, nothing has been disclosed about when or where the gamers can buy it.
Source credit: https://www.dailymail.co.uk/sciencetech/article-9083067/KFC-launches-bucket-shaped-gaming-console-lets-users-play-video-games-keeps-chicken-warm.html