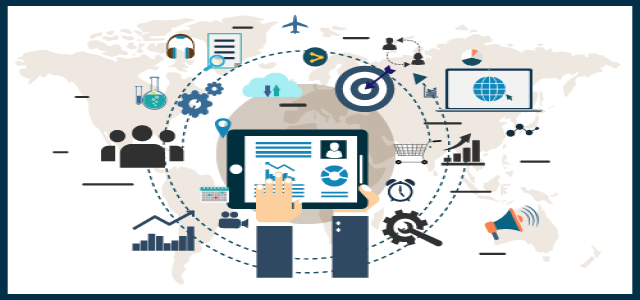 Europe is anticipated to dominate the LED lamp market share owing to the increasing demand for smart lighting and smart homes options. Various regulations in the region for implementation of these lamps in industrial, public, and residential sectors have further escalated the regional growth. North America is expected to showcase a considerable growth rate owing to the increasing adoption in outdoor applications. Asia Pacific will exhibit a significant growth rate owing to various government initiatives across the region for the implementation of LED lamps.

LED Lamp Market is expected to cross USD 13 billion by 2024.

Request for a sample copy of this research report @ https://www.decresearch.com/request-sample/detail/1565 

Rising demand for enhanced lighting systems and wide adoption across varied applications including residential, commercial, and industrial will have a positive impact on the LED lamp market growth over the forecast timeframe. Features of these lamps, such as cost-effectiveness and longer illumination duration, are responsible for their heavy adoption across the globe. Stringent government norms and regulations in various regions regarding the ban of inefficient lamps will further fuel the LED lamp market growth.

Extensive use of conventional fluorescent lamps and low awareness about benefits of LED lamps will hamper the industry growth over the forecast timeline. Excessive costs of these lamps as compared to traditional fluorescent and halogen lamps may have a negative impact on the LED lamp market growth.

Reduction in prices of these lamps has gained traction among large organizations resulting in the deployment of these lamps on a larger scale. Their prices in Europe have reduced by 80-90% over the past few years. In 2012, an eco-design measure was adopted to steer the market toward highly efficient lamps across Europe. The UK and Spain witnessed 85% decline in their prices in last few years. They are anticipated to account for almost 70% of lamps sold and over 60% of lamps installed globally by 2020. Various technological advancements, such as OLED lighting and Chip on Board (COB) LED array, have gained prominence in the industry.

General purpose LED lamp market is expected to dominate the industry over the forecast time span owing to their multi-purpose applications. The advent of these lamps as a replacement of traditional counterparts is a major factor responsible for their growth. Shifting consumer preference toward energy-efficient lighting will augment the general-purpose lamp demand in the coming years. Longer product life along with adjustable illumination settings will further escalate the demand. Decorative lamps will showcase a significant growth rate owing to their wide usage in residential applications, especially in pools, fountains, gardens, and statues. Moreover, their usage in functional applications, such as landscaping and building facades, will fuel their demand.

Residential sector is anticipated to exhibit a considerable industry share over the forecast timeline owing to the heavy adoption across the sector. The high revenue can be attributed to the continuous reduction in prices of these lamps over the years. Their availability in various color temperatures and easy dimmability are the other factors responsible for consumer inclination leading to this sector's growth.

Request for customization @ https://www.decresearch.com/roc/1565 

Osram, Samsung, Philips, Cree, Inc., Eaton Corporation, and General Electric Company are among the prominent players in the LED lamp market. Joint ventures and acquisitions are the key strategies adopted by the industry participants to set their foothold. For instance, in April 2017, Cree, Inc., announced a joint venture with San'an Optoelectronics to manufacture high-performance LED packaged products to strengthen its global presence. In November 2012, General Electric Company acquired Albeo Technologies to expand its customer base and strengthen its presence in the industry.

Government support plays a vital role in the industry. Various governments across the globe are launching various initiatives for the deployment of these lamps. For instance, in November 2015, Indian government launched an initiative, "The National Programme for LED-based Home and Street lighting" to increase their use across households and streets throughout the country. Under this scheme, the government desired to switch all street lights from the conventional to LED lamps across 100 cities that increased the production of these lamps in India by 30 times. Moreover, the Russian government is making huge investments for promoting the use of these lamps due to their energy efficiency.