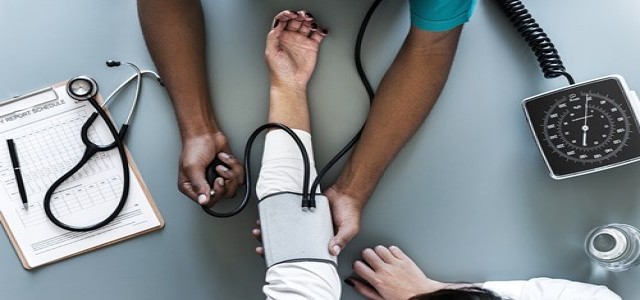 Medtronic plc, a medical device company, has recently announced the clinical data from the study of low-risks patients with bicuspid aortic valve stenosis by using Evolut™ TAVR system. The outcomes of the Low Risk Bicuspid Study showcase low rates of strokes or all-cause mortality by 1.3% among patients at 30 days, low chance of serious procedural complications as well as no aortic dissection or annular rupture.
The single-arm study was conducted in 150 patients and showed significant outcomes at 30 days. These outcomes include a device success rate of 95.3% as well as low serious procedural complications rate. There was also no incidence of severe and moderate PVL (paravalvular leak) and low major vascular complications. New pacemaker rate of 15.1% was lower than that observed in the Evolut Low Risk Trial.
Basel Ramlawi, M.D., a co-primary investigator of the clinical study and the Heart & Vascular Center chair at FACC Valley Health System, Winchester has stated that the findings of the study indicate a suitable alternative for open heart surgery among patients. The Evolut TAVR platform has become a less invasive treatment option for patients with bicuspid valves, previously turned away from TAVR trials.
According to Pieter Kappetein, M.D., VP of medical affairs at the Medtronic Cardiac and Vascular Group's Structural Heart business, , the use of TAVR using the Evolut platform has become favorable for patients that were considered more challenging or non-candidates for the clinical procedures. The Evolut TAVR valve also poses as a suitable option for treating patients with BAVD who are at high risks. Additionally, the research team is looking forward to receiving similar outcome for the low-risk patients.
The company, in collaboration with wide range of scientists, clinicians, and researchers, have offered several innovative medical technologies for the surgical and interventional treatment of cardiac arrhythmias and cardiovascular disease. Its Evolut transcatheter aortic valve replacement platform, including Evolut PRO+ TAVR Systems, Evolut™ PRO, and Evolut™ R, has become a significant platform for treating symptomatic severe AS patients across various risk categories in the United States.
Source credit:
http://newsroom.medtronic.com/news-releases/news-release-details/medtronic-evolut-tavr-system-demonstrates-excellent-outcomes