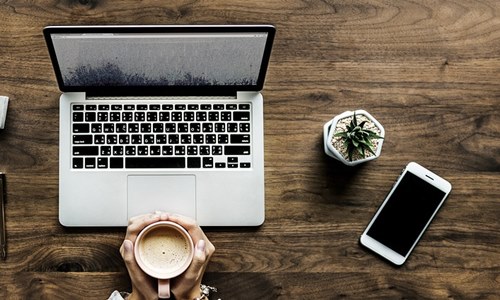 Leading cybersecurity and IoT expert WISeKey International Holding Ltd has today announced the new security features included in their app WISeID. The app provides purchasers of their bestselling book, TransHuman Code, a secure QR code to form an encrypted digital persona and gain control of their personal information. The latest version of the WISeID app also includes features designed to protect users' private data from cyber-attacks.

Users can download the WISeID app by following the instructions:

Scan the OR code given in the THC book
Visit https://transhumancode.com or the THC iOS/Android app with QR code support
Click "WISeID Special Offer, Free Cloud Storage"
Follow WISeID app download instructions, sign up/login and use promotion code 'THC2019_<8 random characters>' to access the dashboard.
The United States Privacy act is greatly concerned with the consumers' right to be aware of, control use and sale of their personal data and the option of deleting their information from business databases. The WISeID app has adapted to this data protection legislation and is focused on providing individuals the right to control their own data and making companies' data practices more transparent. The TransHuman Code defines an approach towards technological advancement from a human perspective. In the book, authors Carlos Moreira and David Fergusson explore whether the emphasis should be on building a better humanitarian future supported by brilliant technology or a more technologically advanced future at the cost of humanity. As opposed to user credentials provided by social media companies for service access, WISeIDs are focused on giving users the power to control their own digital identities and capitalize on their data. The latest version of WISeID has two new features:
Secure login feature which doubles security by allowing the user to generate an OTP to strengthen the regular password, providing protection from cyber theft.
Free digital certificate for system applications aiding easier encryption.
WISeID's business model is "freemium" based, with free features for users and the option to purchase paid-for enhanced facilities. Source Credit:
https://www.globenewswire.com/news-release/2019/08/14/1901490/0/en/WISeKey-s-WISeID-app-partners-with-TransHuman-Code-bestseller-book-to-protect-consumers-digital-identity-personal-data-and-rights.html