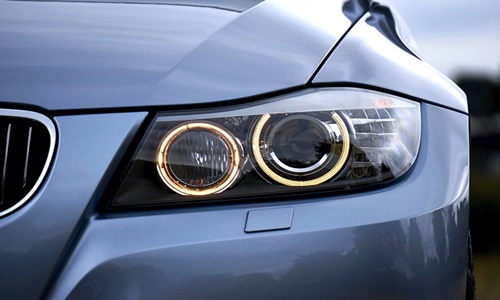 BMW, the renowned German luxury automobile manufacturer, has reportedly introduced its latest I Vision Dee (Digital Emotional Experience) concept car. The innovation is an E Ink-clad sedan with four doors which can change colors on demand.
Apparently, drivers can choose to either solely visualize the driving-related data and information from their communications systems, an augmented reality project, or a wholly virtual trip with blacked-out windows utilizing a five-step selection process (while driving autonomously).
BMW stated that some of this new tech will be used in its 'Neue Klasse', or next-gen platform, which will debut in 2025. It would also have a head-up display that fills the full windscreen.
Continental earlier showcased its Scenic View HUD, which similarly spans the full windscreen (albeit only as a thin strip at the bottom of the window). At the same time, automobile technology giant Harman also introduced its new head-up display technology. Notably, it is not nearly as futuristic but also focuses on broader fields of view and features connections with driver-assistance technologies and real-time 3D object recognition.
And while BMW has previously notified about employing E Ink as the outside skin of its cars, the I Vision Dee now makes this a reality with an exterior that is coated with 240 E Ink sections to flash 32 colors. The automobile manufacturer actually collaborated with E Ink to create the technology that enables it to customize these display screens for curved surfaces.
There is no information on when this technology will be available for sale. VW demonstrated its light-up paint earlier this week, so it's probably a matter of time before people can see vehicles with similar chameleon-like attributes on the road.
Frank Weber, a member of the BMW AG Board of Management accountable for Development, stated that a BMW is defined by its unrivaled digital performance.
According to Weber, BMW i Vision Dee is about the seamless fusion of physical and virtual experiences.
Source credit: https://techcrunch.com/2023/01/04/bmw-reimagines-the-head-up-display/