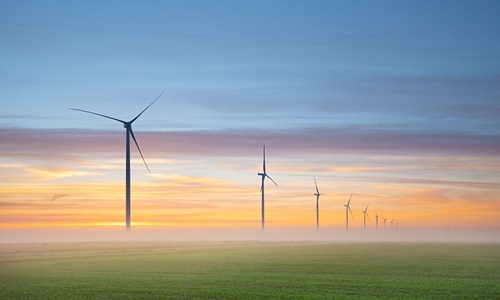 Top Indian explorer, Oil and Natural Gas Corporation (ONGC) has reportedly announced plans of investing $24.17 billion (Rs2 trillion) on clean energy projects for meeting its 2038 net-zero carbon emissions goals.
ONGC chairman Arun Kumar Singh, in a press briefing at the firm's annual general meeting claimed that the energy company would be investing Rs1 trillion in green ammonia plants, offshore wind energy, and 10 gigawatt-worth renewable energy capacity by 2030.
The remaining funds would be allocated to scope 1 and 2 of the net-zero carbon emissions targets through 2038.
It has also been revealed that ONGC will be investing in green initiatives alongside exploring and producing more oil and gas.
According to Singh, ONGC would be continuing to invest in oil & gas exploration and production along with energy transition projects.
Apparently, ONGC claimed that it had outlined a road map for significantly expanding its low-carbon energy portfolio.
The scope 1 and 2 emissions, in the last five years, have been decreased by 17%. On the other hand, ONGC, in the financial year 2023, reduced its emissions by 2.66%.
Singh also disclosed that ONGC is actively exploring collaborations with major players for leveraging various low carbon energy opportunities, such as renewables, green ammonia, and green hydrogen, among other derivatives of green hydrogen.
In fact, the company is scouting for a partner for setting up a 1 million ton annual green ammonia project.
Sources further claim that ONGC aims to make 10,000 bpd (barrels per day) oil through its deepwater block in Krishna Godavari basin, which is off India's East Coast between October and November 2023 and is hoping to double it by March 2024.
Apparently, the firm's major areas of focus still comprise sustained production from current assets, deepwater field operations, as well as extensive exploration in known basins and frontier plays.
Source Credits: https://www.zawya.com/en/world/indian-sub-continent/indias-ongc-plans-242bln-spend-on-clean-energy-projects-tx4ofc3p