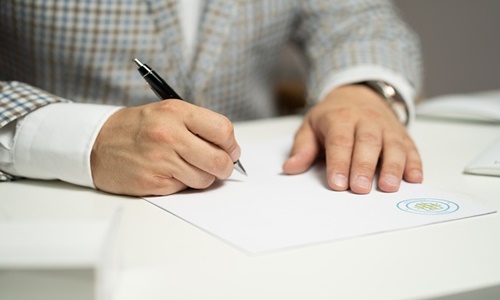 Vroozi, an intelligent procure-to-pay platform, has reportedly announced a recent agreement with a leading global chemical manufacturer, which expands Vroozi's presence in Europe and Asia. This deal marks an important turning point in the company's goal to transform spend management in the chemical sector.
Apparently, Vroozi intends to revolutionize the accounts payable automation and procurement environment for companies worldwide, especially chemical firms operating globally that wish to maximize the value of their ERP investments including Oracle and SAP, with its unique procure-to-pay platform.
According to the reports, following years of success in delivering digital procurement solutions across the U.S., Vroozi first expanded in Europe in 2013 and then into Asia in 2019, attracting significant interest from global organizations looking to optimize their procurement procedures and leverage the power of digitization and modernization.
Shaz Khan, CEO and Founder of Vroozi noted that the company's growing presence in Europe and Asia gives an exciting potential for Vroozi to provide intelligent expenditure management and automation capabilities to firms in these countries. The platform is intended for those looking to achieve a competitive advantage by modernizing and streamlining their company purchasing at speed and scale.
The report cites that, Vroozi's most recent strategic acquisition will bring its smart procurement and invoicing automation platform to a leading chemical manufacturing firm with operations in North America, Europe, and Asia. Khan also claimed that, this recent collaboration helps build impetus to accelerate the digital revolution in Western nations of Europe and Southeast Asia, as well as scale procure-to-pay adoption across large enterprises globally.
The supply chain and logistical concerns, price elasticity, and adherence to stringent quality standards present special procurement challenges for the chemical sector. Vroozi's comprehensive platform provides chemical companies with an online market to streamline their workflows associated with purchasing, handle sensitive equipment acquisitions, and optimize their business outcomes with the use of predictive analytics.
For the unversed, Vroozi's cutting-edge technology, along with its industry expertise, helps chemical firms overcome traditional procurement challenges with customized solutions that make procure-to-pay adoption effortless.
Source- https://www.businesswire.com/news/home/20230824198277/en/Vroozi-Wins-Strategic-Procure-to-Pay-Deal-with-Global-Chemical-Leader-Expanding-Footprint-in-Europe-and-Asia