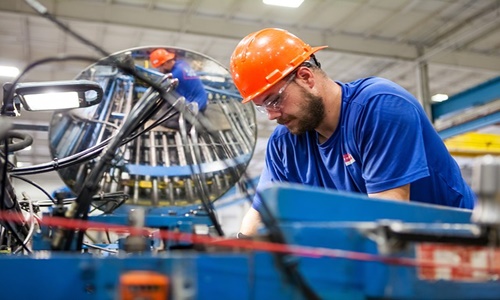 ABEC, a pioneer in delivering engineered solutions & services, has recently announced an investment of $11 million to expand its single-use DC (disposable container) manufacturing capacity for its CSR (Custom Single Run) biomanufacturing solutions.
The company's Wilson, NC project includes a 50,000-square-foot facility on 13 acres, which is expected to be equipped with innovative manufacturing equipment. This new facility is ABEC's third DC manufacturing site across the globe and is expected to commence operations in early Q2 2023.
The CSR technology of ABEC offers considerable cost and performance benefits compared to other single-use solutions.
For the uninitiated, ABEC is the only provider of complete flexibility in DC design and equipment to optimize productivity and an open-architecture approach to allow customers to fully control the equipment lifecycle and supply chain.
Thus, enforcing the broad adoption of CSR throughout the biopharma industry segments, including contract development & manufacturing organizations (CDMOs), global multinationals, and small biotechs.
Additionally, through large-scale technology and performance across all scales, ABEC has revolutionized single-use processing, including the ability to achieve the conditions needed for high-density processing.
ABEC's single-use manufacturing capacity is solely devoted to CSR products, and it supplies DCS globally from its HQs in Bethlehem, PA, USA, and ISO-7 cleanrooms in Ireland, Fermoy.
Furthermore, this Wilson, NC facility addition will make sure that ABEC continues to deliver the shortest DC lead times in the industry.
ABEC has also announced plans to offer over 250 jobs to highly skilled workers, including engineers and manufacturing personnel in Wilson County.
The firm is actively looking for talent that can join the ABEC team for all its facilities, including MO, Springfield, and Bethlehem, PA.
Commenting on the move, Scott Pickering, ABEC CEO and Chairman, mentioned that the firm is thrilled to see that the industry recognizes the value of its CSR products and is excited about investing in Wilson.
He added that the firm is keen on building new long-term collaborations in the area and aiding the customers globally from this new site.
Source Credit - https://www.businesswire.com/news/home/20220824005120/en/ABEC-Announces-11-Million-Investment-in-a-New-Manufacturing-Facility-in-North-Carolina