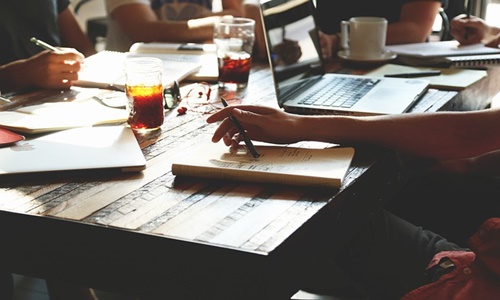 Sweden-based AlixLabs, which is an innovative startup for cost-effective semiconductors, has reportedly established a new and advanced method known as Atomic Layer Etch Pitch Splitting (APS) for manufacturing components of semiconductors.
Apparently, this method offers a high-level degree of packing and removes several steps within the semiconductor manufacturing process.
Deploying this method will make the components less resource-intensive and affordable to manufacture while unveiling a new approach for a more sustainable mass production of electronic products.
According to reports, this method can also be applied to manufacture tiny semiconductor components efficiently and accurately with manageable wafer fab equipment investments.
Commenting on the latest invention and R&D activities in Sweden, Dr. Dmitry Suyatin, CTO and Co-founder of AlixLabs, stated that this new technology is grounded on a remarkable innovation that sidewalls play the role of a topographical mask in the APS processes.
Dmitry highlighted that this technology is useful for such different materials as Gallium Phosphide (GaP), Tantalum Nitride (TaN), and Silicon (Si), which are used critically in the semiconductor and optoelectronic industry.
Dr. Suyatin further said that the firm has already nabbed two U.S. and one Taiwan patent and is excited to announce that it will be obtaining the European patent, with more patent applications in the pipeline.
Dmitry also noted that certifying the patent in some of the leading European countries is also in process.
Moreover, the company has shown gratitude in announcing that the EPO (European Patent Office) has issued a notice of Intention to award its first European patent.
Europe is one of the leading markets for cutting-edge semiconductors products, given the size of the EU's inner market for electronic goods like smartphones, tablets, PC/laptops, and automotive and internet servers.
It has hence become important for AlixLabs to protect its groundbreaking APS process here by IP.
Source credit - https://www.prnewswire.com/news-releases/alixlabs-ab-announce-that-the-company-will-be-granted-their-first-european-patent-relating-to-atomic-layer-etch-pitch-splitting-aps-for-semiconductor-manufacturing-301655748.html