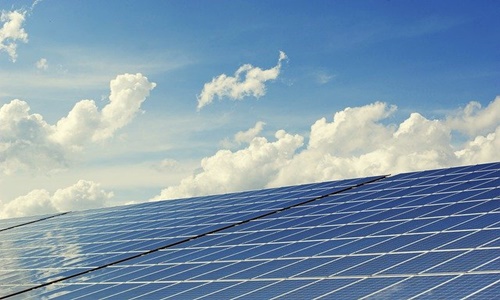 Azure Power Global Limited, a leading renewable power producer in India, has announced inking an agreement for 600 megawatts DC of high-quality, advanced thin film PV (photovoltaic) solar modules from First Solar, Inc- an American manufacturer of solar panels.
Apparently, this stands to be the first production contract for First Solar's brand-new manufacturing facility in Tamil Nadu, India, which is scheduled to open in the latter half of 2023.
As per the agreement, Azure Power is estimated to commence First Solar's Series 7 PV (photovoltaic) solar modules delivery from the last quarter of 2023- 2025.
Speaking on the latest development, Azure Power's acting Chief Executive Officer, Rupesh Agarwal, stated that the firm is delighted to partner with First Solar with their latest Series 7.
Rupesh added that that de-risking the supply side with the newest technology on the market requires long-term agreements with industry leaders in solar modules, including First Solar.
It has been reported that the first Solar's vertically incorporated manufacturing unit, situated near Chennai, is estimated to have a yearly workplace capacity of 3.3 GWDC and is slated to manufacture an edition of the company Series 7 modules that are enhanced for the Indian market.
Chief Commercial Officer at First Solar, Georges Antoun, quoted that the firms hold a strong relationship with Azure Power and is delighted that it is the launch customer for a product that is designed for India, made in India, and for India.
The deal highlights how independent power producers and experienced developers in the country are taking strategic initiatives on securing and procuring long-term commitments that will assist in combating the risks of short-term pricing and supply volatility.
Georges further mentioned that working with First Solar benefits from the certainty of pricing and supply, with a technology that benefits India's operating environments.
For the unversed, First Solar, the only US-based firm among the top ten solar panel producers worldwide, uses a fully integrated, continuous manufacturing process to create its thin-film PV modules.
Source credit - https://www.ptinews.com/pti/Azure-Power-Signs-Agreement-for-600-MW-of-First-Solar-s-High-Performance-Modules/57094.html