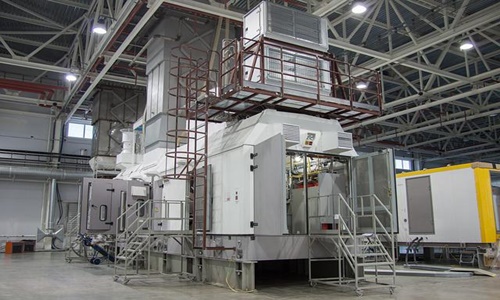 Gas turbine manufacturer Capstone Green Energy Corporation has reportedly secured a follow-on order of 1.6 megawatts (MWs) for two signature series microturbines C600S and C1000S.
The order was placed by a leading provider of packaging and botting solutions in Mexico. Both microturbines will be deployed in a CHP (combined heat and power) application.
DTC Solutions, the company's exclusive distributor for Central America and Mexico, secured the order which is envisaged to be commissioned before the end of this year.
According to Chief Operating Officer and President Darren Jamison, getting a follow-up order proves the company's value and complements the performance of its valued distributors like DTC.
The microturbines will be deployed at the manufacturer's facility in Guadalajara. They are intended to offer full-time continuous and reliable thermal energy and electrical power for the facility. The clean exhaust will feed preheated boilers to the hot water exchanger. This heating process has improved efficiency, reduced energy costs, and curbed on-site emissions.
As per the internal calculations of DTC Solutions, the order will save 62% of energy consumption and is anticipated to generate an impressive three-year ROI (return on investment).
DTC Solutions President Alejandro Muñoz believes the efficiency improvements result in higher profit margins and lower energy costs for customers in Mexico.
The microturbine's heat by-product enables operators to curb emissions and save additional costs necessary to produce steam or heat in a separate unit.
While conventional grid electricity from gas and coal-fired plants produces power at an efficiency of 33%, Capstone CHP systems can achieve efficiencies of over 80 percent.
The order comprises an FPP (Factory Protection Plan) of ten years. The company's innovative FPP is a complete maintenance program developed to provide financial relief to microturbine customers by offering fixed rate product life cycle costs for both unscheduled and scheduled maintenance of the microturbine system.
Source credit: