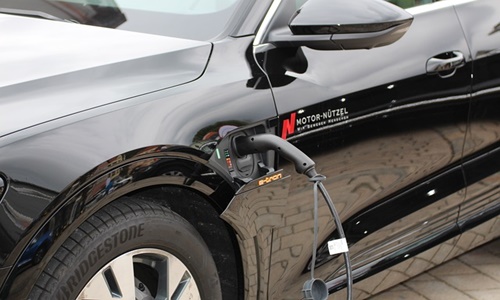 CATL also plans to collaborate with VinFast in other areas as well, to further promote battery innovation and e-mobility transition
World's leading producer and innovator of lithium-ion batteries, Contemporary Amperex Technology, also known as CATL, and the largest private corporation in Vietnam, VinFast Trading and Manufacturing Joint Stock Company, have recently announced an MOU (memorandum of understanding).
Apparently, this MoU has been undertaken for global strategic cooperation to expand collaboration in areas like CATL integrated intelligent chassis (CIIC) skateboard chassis products.
According to sources, the MOU signing ceremony was witnessed by the Founder and Chairman of CATL, Dr. Robin Zeng, as well as the Chairman of Vingroup and VinFast, Mr. Pham Nhat Vuong.
Under this deal, VinFast and CATL plan to delve into several forms of collaboration on CIIC skateboard chassis apart from the existing cooperation on the supply of cell-to-pack (CTP) batteries between the firms, which will help VinFast to gain access to the international market.
For the unversed, CIIC skateboard chassis incorporates electric motors, battery packs and other critical units into a single layer at the bottom of the vehicle, limiting the purchasing cost and energy consumption whilst maximizing cabin space.
Apart from the collaboration on CTP batteries and skateboard chassis, CATL also plans to team up with VinFast in other areas for supporting battery innovations and e-mobility transition.
VinFast's advanced EVs will achieve new heights considering safety, range, and intelligent driving using CATL's innovative batteries.
The collaboration will also allow CATL to expand its global reach, particularly in developing markets, and encourage the use of new EV technologies.
It has also been reported that this elevated collaboration will empower the firms further to promote innovations in battery technologies and global e-mobility, contributing to carbon neutrality goals and the global drive for the energy transition.
Source credit - https://www.prnewswire.com/in/news-releases/catl-and-vinfast-reach-global-strategic-cooperation-to-promote-global-e-mobility-301663165.html