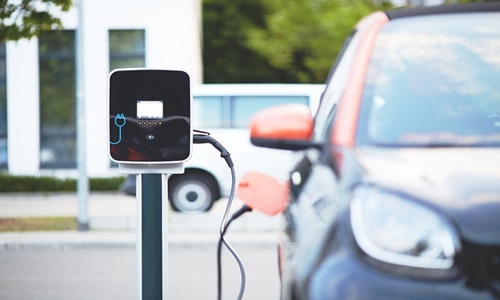 Xpeng, a Chinese electric car startup, is reportedly preparing to take off its aircraft, eVTOL after receiving critical regulatory approval.
The Civil Aviation Administration of China, which is the nation's counterpart to the United States Federal Aviation Administration, has just granted Aeroht, controlled by Xpeng and Xpeng founder He Xiaopeng, a special flight authorization.
The approval allows the X2 electric vertical takeoff and landing aircraft from Aeroht to operate with a pilot in special circumstances. Aeroht claims that with the license, it would conduct a number of human flying tests to gather information for upcoming mass manufacturing.
Aeroht's X2 is a two-seater, carbon fiber quadcopter without wheels that it refers to as a "flying car". However, the concept images posted on the company's website suggest that the next-generation aircraft will resemble a sedan with wings.
According to its product description, X2 is currently intended for future low-altitude city flights and therefore is ideal for short-distance city travels such as tourist and medical transport. It can be run manually or autonomously, which automates the takeoff, flight, and landing phases. Since its initial flight in June 2021, the model has undergone more than 3,000 tests in the air.
Aeroht is one of two enterprises founded by nine-year-old Xpeng and funded independently. The aviation company received nearly $500 million in a Series A investment led by IDG Capital, 5Y Capital, including Xpeng itself in October 2021. The ridable robot pony for kids is Xpeng Robotics' second venture, which received a $100 million Series A financing in July of last year. Once again, IDG Capital took the primary backing role, with participation from Xpeng.
Apparently, Xpeng is seeking these new goals at a time when its main EV company is experiencing a setback. In response to a poor 2022 in which it achieved less than half of its yearly sales objective, the automaker has delayed achieving its profit goal until 2025.
Source credit: https://techcrunch.com/2023/02/01/chinas-ev-upstart-xpeng-ready-to-take-off-with-flying-permit/