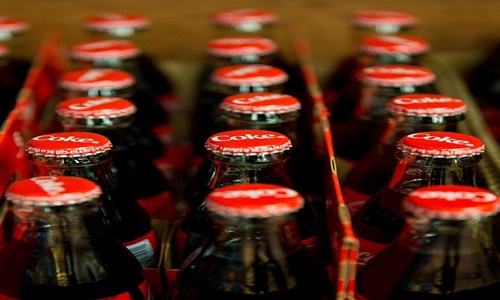 Beverage industry giant, Coca-Cola Japan is reportedly collaborating with Kirin Holdings, an integrated beverages company, to produce a health drink that constitutes live bacteria developed by the latter company.
The bacteria LC-Plasma (lactococcus lactis strain plasma), an ingredient patented by Kirin, is used in its health drinks.
According to Kirin, this live bacteria aids in boosting the immunity of healthy people.
For the record, Kirin is the first company in the food and beverage sector to receive a go-ahead from Japan's CAA (Consumer Affairs Agency) in 2020 to advertise its product among the ones that help boost immunity.
While COVID-19 has increased the preference for such products among consumers, Kirin claimed that its health drink sales are constantly growing.
Reportedly, Coca-Cola Japan is planning to put LC-Plasma in its three brands, Irohasu, Georgia, and Minute Maid. Given its benefits, the Consumer Affairs Agency has also authorized the advertisement of these drinks.
Sources claim that rarely there are any products developed by big competing beverage makers together, although some partnerships have taken place in the vending machine management services.
With this partnership, Coca-Cola Japan will bolster its position in health drinks.
Even though Coca-Cola leads the soft-drinks market with a 26% share, the firm has not made any significant progress in the health drinks segment.
Meanwhile, on the other side, Kirin believes that health products will offer immense growth and is therefore constantly expanding the sales of its LC-Plasma ingredient.
It is optimistic and estimates that the sales of its health drink will jump by 5 times and will be valued at $350 million by 2027 as compared to the 2020 level.
Apparently, it has also sold its LC-Plasma ingredient to confectionary makers, Kanro and Morinaga & Co. and Taisho Pharmaceutical Holdings.
Sources further report that although offering unique ingredients to the competitor could cripple Kirin's advantage; this partnership with Coca-Cola could help it expand into a wider market.
Source Credit - https://asia.nikkei.com/Business/Food-Beverage/Coca-Cola-Japan-and-Kirin-in-tie-up-to-develop-health-drinks