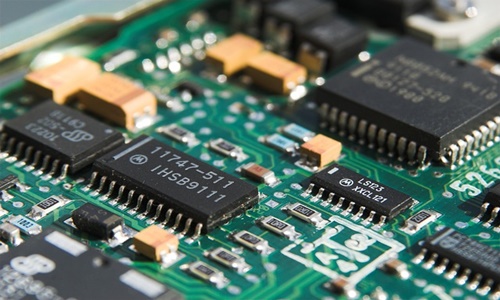 European Union (EU) countries have recently agreed to a plan to fund 45 billion euros ($46.6 billion) to produce chips, further helping the 27-country bloc in coming a step closer to its long-term goal of alleviating its dependence on the U.S. and Asian manufacturers.
Apparently, EU diplomats backed an amended version of the European Commission's proposal unanimously, stated the Czech Republic, which currently holds the rotating EU presidency.
EU ministers are expected to meet on December 1st to rubber stamp the chip plant, which would be discussed with the European Parliament before it becomes law next year.
The EU executive, which hopes that state subsidies will assist the bloc in achieving a 20% share of global chip capacity by 2030, offered a proposal following the supply chain bottlenecks and global chip shortage that hit healthcare providers, car makers, and telecom operators.
It is worth mentioning that the share of chip production in Europe stands at 8%, which is down from 24% compared to 2000.
According to sources, the changes approved by the envoys to the Commission's proposal include state subsidies for a wider range of chips and not just the advanced ones.
Under the subsidies, the chips that bring innovation in computing power, environmental gains, energy efficiency, and artificial intelligence will also be included.
According to an EU document, EU nations also sought to limit the Commission's authority, mainly the EU executive, by stating that its requests for information from companies during a crisis had to be reasonable and security related.
The document also added that the EU lawmakers are still encountering the task of demolishing the funding for the project.
It has also been reported that the Commission allotted money from research programmes and unused funds from other schemes.
Several EU countries have apparently criticized that this could benefit countries unjustly that already have chip facilities or are seeking to attract chip manufacturers.
Source credit - https://www.usnews.com/news/technology/articles/2022-11-23/eu-countries-back-billion-euro-chip-plan-ahead-of-talks-with-lawmakers