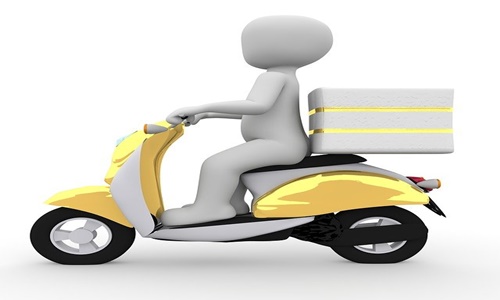 Online food and grocery delivery service, Foodpanda has reportedly appointed J&T Express as its preferred delivery partner for its online marketplace foodpanda shops in Singapore.
With this collaboration, more than 20 merchants like Philips, Unilever, MAKE UP STORE, TC Acoustics, and ASUS will now have the alternative to extend this offering to more partners over the coming months.
Under the launch, foodpanda will offer free deliveries on all next-day delivery orders of J&T Express from now till August 31st subject to terms and conditions.
Singapore has witnessed a significant rise in online shopping as customers increasingly lead digitally connected lives with expected sales to increase up to USD 9.65 billion (S$13.4 billion) by 2026.
With the growing logistics and e-commerce landscape, both foodpanda and J&T Express have pioneered this growth by being committed to ensuring quality consumer experiences and catering to fluctuating consumer demands.
Foodpanda shops were launched three years ago to offer consumers the ease of placing orders from various product categories including beauty products, electronics, household items, and more.
With more than 4,000 merchant collaborators, consumers can now shop from well-known brands like Guardian, LUSH, Xiaomi, and more from their homes delivered within an hour.
The added alternative for customers to now choose for next-day deliveries provided by J&T Express offers consumers more ways to satisfy their shopping requirements as they can now easily shop with larger products and arrange for cost-friendly, efficient deliveries that suits their schedules.
J&T Express brings its deeper experience to this planned collaboration in backing e-commerce platforms and online marketplaces to offer seamless and efficient logistics solutions. Under this collaboration, J&T Express has created an API integration with foodpanda to allow a single-step e-commerce merchant experience.
Foodpanda intends to extend its delivery offerings through its shops feature to introduce new advantages for brands as well as consumers.
Source credit:
https://en.prnasia.com/releases/apac/j-t-express-established-strategic-partnership-with-foodpanda-in-singapore-to-provide-next-day-deliveries-for-foodpanda-shops-365525.shtml