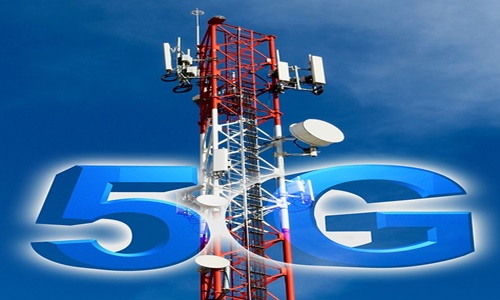 Despite telecommunication companies making big launch announcements in the presence of Prime Minister Narendra Modi, the government is concerned about the slow pace at which 5G is being rolled out in the country.
Credible sources report that the government has now summoned key smartphone makers, top mobile operators, and other providers of infrastructure to understand the reason causing the delays.
According to top officials working in DoT (department of telecom), the government is planning to take charge of the situation, especially as it has distributed 5G spectrum frequencies within a record time following the completion of auctions on August 1.
Apparently, the government wants to know the reasons that are causing delays, and intervene to offer help, stated a source.
Airtel, which reportedly disclosed to offer a 5G rollout across eight cities on October 1 during the annual India Mobile Congress in the presence of PM, has also not been able to deliver full-fledged 5G services across the targeted areas.
Many of the officials are thus criticizing the testing protocols of device makers like Samsung, Apple, and OnePlus.
In addition, Reliance Jio, planning to launch services from Diwali, has fastened a soft rollout in some cities from October 5.
It further stated that the free upgrade had been done for the consumers on a beta test basis.
However, the third-largest private operator, Vodafone Idea, is yet to announce a timeline.
The government and the industry are notably trying to resolve the matter, but mobile operators have blamed device makers in private conversations.
According to mobile operators, device makers are yet to offer software upgrades to many 5G smartphones for reading the new frequency bands.
It has also been revealed that tech behemoths, like Samsung and Apple, have been undergoing validation and testing processes.
Credible sources also stated that other than DoT, the meeting would be attended by officials from the ministry of IT & electronics.
Apparently, the latter cooperates with device makers regularly.
Source credit - https://timesofindia.indiatimes.com/gadgets-news/govt-summons-telcos-phone-companies-over-5g-delays/articleshow/94798028.cms#:~:text=NEW%20DELHI%3A%20The%20government%20is,the%20Prime%20Minister%20Narendra%20Modi