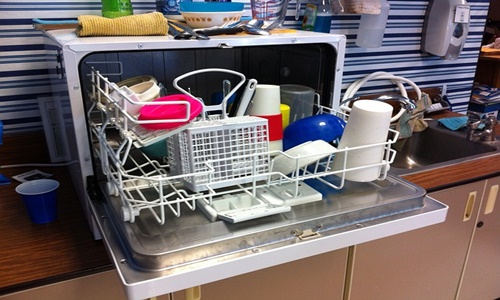 Leading global household appliance manufacturer, which is a part of Haier Smart Home, Haier Europe is reportedly expanding its manufacturing foothold in Europe with a novel dishwasher factory in its industrial site located in Eskisehir, Turkey.
As per reports, the new factory will hold a total capacity of 1 million units per year, with an investment of over 41.4 million (40 million).
Apparently, this new facility reinforces the presence of Haier in Europe, where the firm is well-recognized for its product leadership across various categories and plans to become one of the top three appliance manufacturers across the region.
For the uninitiated, this new solar panels equipped factory features enhanced production capacity with high automation levels, advanced production processes, and operating robots owing to 100% automatic measuring systems, full traceability of critical components, and leakage detection.
Speaking on the latest move, Yannick Fierling, CEO at Haier Europe, stated that in terms of brands and product leadership, Haier has been performing exceptionally well in the market and has also been recognized as one of the leading companies in Europe.
Yannick mentioned that Turkeys industrial park expansion is evidence of another significant step in the firms growth strategy.
The CEO also notified that the investment made by the firm is parallel to the philosophy of zero distance to consumers as it is intended to offer a best and rich experience to users.
If reports are to be believed, Haier Europe is looking to further develop its product leadership in the washing sectors in both built-in and freestanding segments for the three pan-European brands, Hoover Candy and Haier.
Apparently, these products render innovative connectivity via the hOn app, which is the living ecosystem for intelligent appliances capable of connecting all products of Haier Europe brands.
Source credit - https://www.prnewswire.com/news-releases/haier-europe-further-expands-its-production-capacity-with-a-new-dishwasher-factory-in-turkey-301681150.html