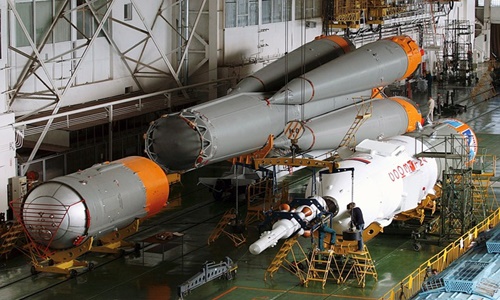 The Hindustan Aeronautics Limited (HAL), has reportedly established a USD 25 million (Rs 208 crore) ICMF (Incorporated Cryogenic Engine Manufacturing Facility) that would serve the whole rocket engine production under a single roof for ISRO (Indian Space Research Organization).
Apparently, HAL is an Indian state-owned aerospace and defence company.
According to sources, Indian President, Droupadi Murmu, will be inaugurating the state-of-the-art ICMF, developed at an area of 4,500 sq. mts., and home to nearly 70 hi-tech equipment and testing facilities for manufacturing CE20 (cryogenic) and SE2000 (semi-cryogenic) engines of Indian rockets.
Reportedly, an MOU was inked with ISRO in 2013 for developing the facility for the Aerospace Division for manufacturing cryogenic engine modules at HAL, which was later amended in 2016 to build the ICMF with an investment of USD 25 million (Rs 208 crore).
Bengaluru-headquartered, HAL recently stated that the commissioning of all the important equipment for the assembly and manufacturing requirements has been completed.
It is also reported that the pre-production activities, which include preparation of the process, quality plans, and drawings, have also been started.
The firm is expected to begin realizing the modules by March 2023.
For the unversed, the facility (ICMF) will house all of ISRO's rocket engine manufacturing operations under one roof.
Based on a HAL statement, it will also boost self-reliance in the domestic production of high-thrust rocket engines.
It is further quoted that cryogenic engines are extensively deployed in launch vehicles worldwide. However, only a few nations—the U.S.A, France, China, Russia, and Japan —have mastered cryogenic technology to date, owing to the complex nature of the cryogenic engine.
Earlier in January 2014, India flew GSLV-D5 successfully with a cryogenic engine and was recognized as the 6th country to develop cryogenic engines.
Furthermore, the HAL-L&T association recently received a USD 105 million (Rs 860 crore) contract from NSIL (NewsSpace India Limited), the commercial division of the Department of Space, for the end-to-end implementation of five PSLVs over four years.
Source credit - https://economictimes.indiatimes.com/industry/transportation/airlines-/-aviation/hal-sets-up-rs-208-cr-rocket-engine-manufacturing-facility/articleshow/94450047.cms