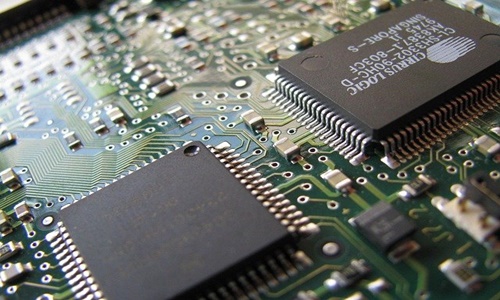 Amidst the rising shortage of semiconductor chips, Kamala Harris, U.S. Vice President, has recently urged increased cooperation from Japan-based semiconductor companies as chips are becoming crucial for economic growth and security.
In a meeting held at the U.S. ambassador's residence in Tokyo, Harris claimed that no country could satisfy the demand at a global level.
According to Harris, Japan and United States are committed to working on durable supply chains and investing in dynamic innovations.
As per reports, Harris compelled Japanese companies to partake in U.S. efforts to promote investment in research and development of chips, further highlighting the details of the CHIPS and Science Act that U.S. President Joe Biden inked into law in August.
Apparently, some of the leading firms in Japan, including Nikon Corp., Tokyo Electron Ltd., and Fujitsu Ltd., attended the meeting arranged a day after Harris represented the United States at the state funeral for assassinated Shinzo Abe, Japan's former Prime Minister.
Presently, Japan and the U.S. are encountering an urgent need to expand semiconductor production capacity amidst the recent shortage provoked due to the COVID-19 pandemic, which has prompted an unstable supply of the components that can result in huge economic repercussions.
Both countries are also facing rising economic security risks from countries such as China, which has invested heavily in technology and manufacturing related to semiconductors that are employed in everything ranging from cars to smartphones.
Harris further mentioned that it is time to diversify the dependence on essential supplies, further notifying that the pandemic has emphasized the vulnerability of the countries' supply chains.
According to the White House, Japanese executives and Harris also discussed recent and future investments that the Japanese firms will make in the U.S. chip industry and regarding further collaborations to roll out more resilient supply chains.
Furthermore, the CHIPS and Science Act, which plans to subsidize $52.7 billion in semiconductor production and development, comes under the U.S. Government's efforts to build a technological edge following the intense competition with China.
Source credit - https://english.kyodonews.net/news/2022/09/930b40f797a2-harris-calls-for-japan-chip-firms-cooperation-to-boost-supply-chain.html