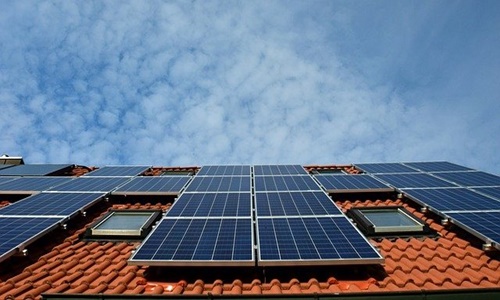 The Indian Cabinet has allotted nearly USD 2.4 billion for the second phase of the incentive scheme
The country intends to install 175 GW of renewable energy generation capacity by the end of 2023 and around 450 watts in the upcoming 10 years
The Indian Cabinet, headed by Prime Minister Narendra Modi, has recently approved the Ministry of New & Renewable Energy's proposal to incorporate the second phase of the PLI (Production Linked Incentive) scheme for gigawatt (GW)-scale manufacturing of high-efficiency solar PV modules.
Apparently, the government has allotted INR 19,500 crore (around $2.43 billion) for the second phase of this program. The manufacturers of Solar PV will be chosen via a translucent selection process and the PLI will be expended for five years after solar PV manufacturing plants start to sell high-efficiency solar PV modules.
According to sources, the PLI scheme is anticipated to support the installation of around 65 GW of solar manufacturing capacity yearly, partially and fully integrated.
India also plans to install a renewable energy generation capacity of 175 GW by 2023 and around 450 GW this decade.
Considering the techno-economic analysis, the national Central Electricity Authority has estimated that the nation will require an optimum clean power generation mix to add a solar capacity of 280 GW by 2029-30. This would necessitate about 25 GW of solar to be added each year.
It has also been reported that the government plans to increase Indian PV module production to enable this growth.
India's solar sector mainly depends on imported cells and modules as it only has a capacity for 9 to 10 GW of annual solar module production and 2.5 gigawatts of cell fabrication facilities.
Recently, e-commerce giant, Amazon launched three solar farms, the first-ever utility-scale renewable energy project in Rajasthan, India. It includes a 210 MW project that the Indian developer, ReNew Power will build, a 100 MW project that Amp Energy India will construct, and a 110 MW project that Brookfield Renewables will establish.
Source Credit - https://www.pv-magazine.com/2022/09/22/indian-government-approves-second-phase-of-solar-manufacturing-incentive-scheme/