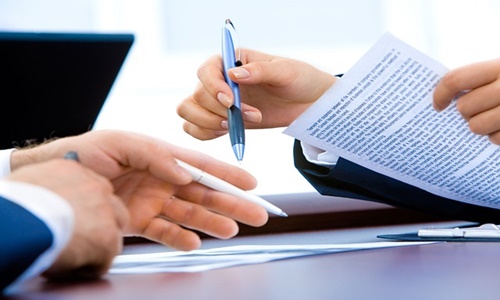 Kanoo Energy UAE and ADNOC have reportedly signed three separate agreements to meet local manufacturing opportunities in line with the "Make in Emirates Forum", which was held in Abu Dhabi between 31st May and 1st Jun'23.
The Abu Dhabi Department of Economic Development, ADNOC, and the Ministry of Industry and Advanced Technology (MoIAT) worked together to organize the "Make it in the Emirates Forum", which had the theme "Investment, Sustainability & Growth."
In addition to promoting sustainability while reducing and eliminating the carbon emissions within the industrial sector in consideration of the goals of the "Year of Sustainability," the Net ero by 2050 strategic initiative in the UAE and its preparations for hosting COP28, the Forum also sought to highlight the UAE as a global hubspot for manufacturing and innovation.
As part of the "Make it in the Emirates" campaign and the "Abu Dhabi Industrial Strategy", Kanoo Energy and ADNOC have entered agreements outlining their intentions to investigate the possibility of producing valves, flanges, and the establishment of a reverse engineering facility in the UAE. The goods are a part of the $19 B worth of goods that ADNOC designated for domestic manufacturing in July 2022 and are currently in the procurement pipeline.
As per sources, CEO UAE & Oman, Mr Fahad Kanoo, and ADNOC Director, Commercial & In-Country Value Directorate, Dr. Saleh Al Hashimi, signed the agreements.
Along with Mr. Manoj Kumar Tripathy, Mr. Hesham Nass, Mr. Raman Marwaha, Mr. Abdullatif Kanoo, and Mr. Abdullatif Kanoo, representatives of Kanoo Energy also attended the signing ceremony.
For the record, Mr. Manoj Kumar Tripathy is the CEO of Kanoo Industrial & Energy.
Furthermore, in 2022, ADNOC entered the agreements for local manufacturing commitments worth over $6.8 B with UAE and international companies.
Source Credits: https://www.zawya.com/en/press-release/events-and-conferences/kanoo-energy-uae-and-adnoc-enter-into-local-manufacturing-agreements-nknpzcxl