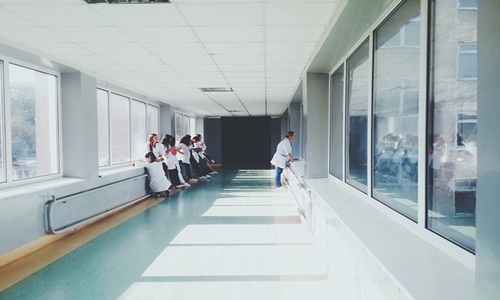 American global investment company, KKR & Co, India-based Max Healthcare Institute, and Singapore's Temasek Holdings are competing to acquire a chain of Care Hospitals backed by TPG in an agreement worth $1 billion.
According to credible sources, leading global investment manager, CVC Capital Partners and well-known private investment banking company, Blackstone also participated in the league to buy this hospital chain.
It is worth mentioning that the interests of investors in Indian healthcare companies is on the verge, with rising admissions of COVID-19 patients and a rebound in elective procedures, which were on hold for two years owing to the pandemic.
In August, there were reports that KKR sold its stake in Max Healthcare via affiliate Kayak Investments for around $1 billion.
However, after being quizzed, KKR declined to provide any comments, and Temasek and Max Healthcare also refrained from providing any details.
For the unversed, Care Hospitals established in 1997, is a part of Evercare Group. It holds 16 healthcare facilities in eight cities (Hyderabad, Raipur, Bhubaneshwar, Visakhapatnam, Nagpur, Indore, Pune, and Aurangabad) across six states, its website states.
It is also ranked among the top five pan-India hospital chains.
Kohlberg Kravis Roberts & Co (KKR & Co.) is a global investment firm that manages several alternative asset classes, which include private equity, energy infrastructure, real estate, and credits.
The firm has successfully completed more than 650 private equity investments in portfolio companies with nearly $675 billion of total enterprise value.
Meanwhile, Temasek is an international investment firm headquartered in Singapore with a global staff of 900+ people. As per reports, its portfolio is valued at USD 284.6 billion ($403 billion).
Credible sources also cite that Temasek and KKR are looking to gain a stake in Ranjan Pai-backed Manipal Hospitals.
Source credit - https://www.nasdaq.com/articles/kkr-temasek-look-to-buy-indias-tpg-backed-care-hospitals-mint