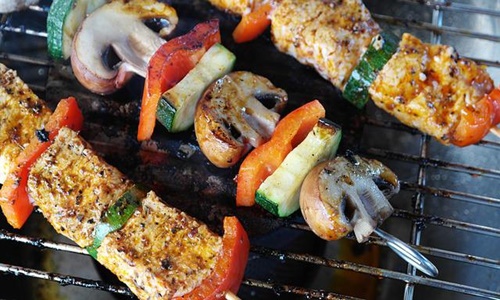 Deep-tech food company MeaTech 3D Ltd has reportedly signed an MoU (memorandum of understanding) with cultured seafood company Umami Meats to co-develop 3D-printed cultured seafood.
The Singaporean seafood company is focused on developing species that are estimated to witness major supply shortages over the coming years due to overfishing, climate change, and escalating consumer demand.
This partnership opens opportunities for both companies to expand into the Asian market, particularly in Singapore, which is the only country that is legally permitted to produce and distribute cultured meat.
The agreement comes under MeaTech's plan of collaborating with other alternative protein companies and capitalizing on the company's agility in its biological and technological abilities to produce and print a range of species.
Through this deal, MeaTech will add seafood to its portfolio consisting of porcine, avian, and bovine products. The innovative 3D bioprinting technology can make complicated meat products with utmost accuracy at an industrial production rate without affecting cell viability.
Using the private subsidiary of MeaTech, the company is producing and commercializing 3D-printing abilities to third parties and in-house in the food-tech sector.
The Israeli company views this partnership as an avenue to make a significant contribution to preserving marine ecosystems while acknowledging the environmental problems surrounding the fishing industries and aquaculture.
MeaTech Founder and Chief Executive Officer Arik Kaufman has expressed delight about this new partnership which projects the company's strategy of industrial collaboration using its distinct 3D printing abilities.
Meanwhile, Umami Meats' Founder and Chief Executive Officer Mihir Pershad has stated that the collaboration will allow the company to upscale its tech platform for growing fish fat and muscle to develop various structured products that fulfill the requirements of discerning consumers.
For the uninitiated, MeaTech is developing a slaughter-free, sustainable solution for producing a variety of chicken, beef, and pork products, both as whole cuts and as raw materials.
Source credit:
https://www.prnewswire.com/il/news-releases/meatech-3d-announces-collaboration-with-umami-meats-a-singaporean-cultured-seafood-company-301584696.html