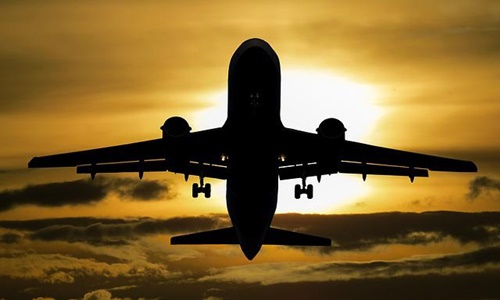 MintAir Co. Ltd., an international aviation holding company, has recently inked a Letter of Intent (LOI) with Jaunt Air Mobility LLC, a transformative aerospace company, to enter a strategic collaboration and acquire Jaunt Journey eVTOL (electric vertical takeoff and landing) aircraft.
Under this agreement, MintAir has agreed to order up to 40 Jaunt aircraft to expand air mobility services in the Korean markets. The aviation holding company will be Jaunt's sole Advanced Air Mobility (AAM) partner in Korea.
Reportedly, Jaunt is soliciting the design and certification of eVTOL from a different market position leveraging SRC (Slowed Rotor Compound) technologies and collaborations with Tier 1 aerospace suppliers.
Speaking on the latest development, Martin Peryea, CEO of Jaunt, stated that the Jaunt Journey's aircraft design provides the safest air taxi configurations, which are said to be operationally sustainable, efficient, and quiet.
For the uninitiated, MintAir is rolling out an AAM service in the Republic of Korea and will collaborate with Jaunt to introduce commercial passenger air transportation operations in several Korean markets.
The aviation holding company intends to unveil AAM services in a specified eVTOL design, electric rotorcraft with a single main rotor like the Jaunt Journey.
Apparently, electric rotorcraft offers higher safety via energy-saving efficiency, lower operating costs, autorotation, and a clear path to certification.
Eugene Choi, MintAir CEO, has reportedly cited that the firm's mission is to build a secure Advanced Air Mobility service in rural and urban environments based on sound ESG management.
In addition, Jaunt is devoted to those same principles throughout the lifecycle of aircraft. And the firm believes that Jaunt Journey will offer the highest level of safety to the public, Choi added.
Simon Briceno, Chief Commercial Officer for Jaunt, stated that the firm is delighted to collaborate with MintAir to offer this new form of innovative air transportation to the Korean markets.
The firm is keen on showcasing safe and efficient aircraft to the Korean public.
Source Credit - https://www.businesswire.com/news/home/20220829005651/en