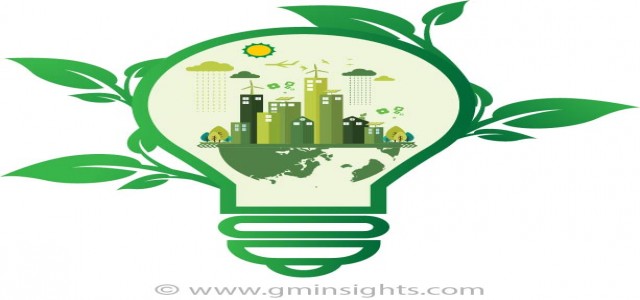 It has been estimated that globally, municipal solid waste management market size will cross the US$90 billion mark by 2026. Governments across the globe are establishing stringent frameworks to ensure sustainable disposal or recycle of the municipal waste. Reportedly, Australia generates approximately 13.8 million tons of municipal solid waste annually.
Get sample copy of this research report @ https://www.decresearch.com/request-sample/detail/4568
Pages: 740
Tables: 1336
Charts / Figures: 31
Companies covered: 19
Countries covered: 31
Improved economic stability in both developed and emerging nations has propelled the growth of residential and commercial sectors. Improving GDP among nations is driving rapid developments in various sectors of the economy. Municipal solid waste management is gaining importance owing to the rise in waste disposal from commercial and residential spaces and the need for an organized disposal system.
Municipal solid waste may comprise of cardboard, plastics, wood, glass, food wastes, paper, street sweepings, general wastes from parks and beaches and landscape and tree trimmings. In general sense, this consists of waste coming from households, hotels, offices, shopping complexes, educational institutions and municipal services like street cleaning and garden maintenance.
The key players covered in this study:
Biffa Group
Green Conversion Systems
Recology
Hitachi Zosen Corporation
Covanta Holding Corporation
Keppel Seghers
Plasco Conversion Technologies
Wheelabrator Technologies
China Everbright International Ltd.
Cleanaway
Clean Harbors
Rise in recycling activities
Recycling and composting solid waste has gained widespread recognition owing to the advancements in waste recycling and trash conversion mechanisms. Recycling the waste to convert it into reusable items is helping the municipal solid waste management agencies to reduce the consumption of energy and raw materials, which lead to reduced levels of air and water pollution.
Surging dependence on e-commerce industry owing to a wide variety of products and relatively lower prices is driving the online sale of products ranging from groceries to consumer electronics. In the year 2019, the total value generated by online sales was recorded at US$674 billion in Europe and is likely to grow at a rapid rate owing to the increasing disposable income among people.
E-commerce packaging is an important part of brand identity, the companies use strong packaging materials depending upon the type of products. Cardboard boxes, plastic containers, and bubble wraps are widely used to render protection to the products, especially during transit.
A flourishing food and beverage industry across the globe owing to the improved purchasing power and rising population will amplify global municipal solid waste industry dynamics.
The food waste management companies will experience considerable growth in the coming years due to the high investment made by the government and other companies as a part of their CSR to manage the food wastage process sustainably. Over 100 million tons of food is wasted every year in the EU.
Reports suggest that by the end of 2020, food wastage was expected to rise to over 120 million tons. Refresh- a project funded by the EU horizon 2020, aims at taking action against food wastage. China along with 26 partners from the 12 EU countries are a part of the project's goal to reduce food wastage across the nation by nearly 30% by 2025.
Refresh aims at reducing the total cost of waste management and maximizing the value from packaging materials and unavoidable food wastage. Several municipal solid waste management companies rigorously aiming at enhancing the disposable solutions include, Waste Connections, Suez, Biffa Group, Veolia and Hitachi Zosen corporation, among various others.
Browse complete table of content of this report @
https://www.decresearch.com/toc/detail/municipal-solid-waste-management-market
Browse Related Report:
Industrial Solid Waste Management Market worth $1.1 trillion by 2026, Says Global Market Insights, Inc.
Solid waste management market set to reach $1.1tn by 2026