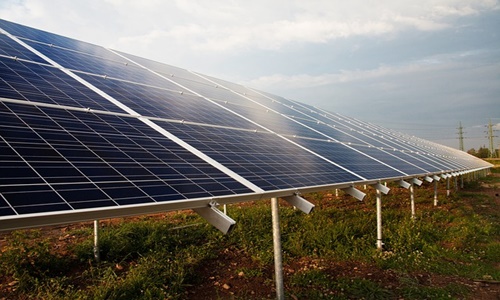 Chandramouli Kern, Consul General, India, Lagos, has reportedly urged Nigeria for leveraging its current structures and the (AfCFTA) African Continental Free Trade Area to become a producing nation.
Kern mentioned that Nigeria could profit and have a good business sector, however further adding that it cannot grow as a country.
According to Kern, there is no need to reinvent the chain, as one can instead add value to the supply chain while catering to Africa and Nigeria.
Kern further highlighted that Nigeria holds huge potential in AfCTA, and in collaboration with big Indian companies, the nation can supply to Africa.
Apparently, the Consul General announced this during the recent African Textile and Apparel Manufacturing and Trade Policy Summit 2022, held in Lagos.
Folake Oyemade, President of AAMAN (Apparels and Accessories Manufacturers Association of Nigeria), stated that West Africa has a lot of potential to become the world's top location for investing in and sourcing apparel, but that potential is limited.
Folake also highlighted that lack of reliable collaborations between relevant financial institutions, government agencies, and stakeholders is one of the obstacles besetting the sector.
Folake further stated that with the joint attempt from government bodies and relevant organizations and taking advantage of AfCFTA, the West African apparel sector could be transformed into a production hub.
Bunmi Aliyu, Managing Director, Leoht Africa, added that the summit was intended to assist African fashion businesses in expanding the point of export and consequent generation of foreign exchange.
Aliyu also mentioned that the sector requires a lot of support from the government to combat its challenges and make the business viable.
Aliyu, who also serves as event convener at platforms like AfCFTA, is anticipated to assist in reducing the production cost for many businesses.
However, she also claimed that the nation must expand beyond theories and start implementing policies to benefit people from the initiative.
Source credit - https://guardian.ng/news/india-urges-nigeria-to-become-producing-nation/