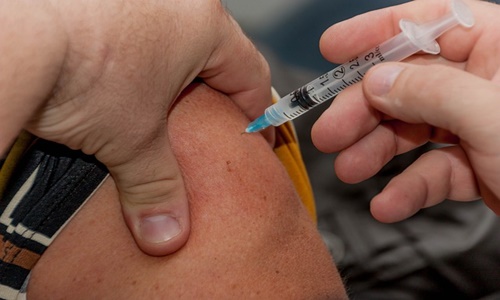 Well-known specialty pharmaceutical firm, Nuance Pharma has recently disclosed that the Center for Drug Evaluation (CDE) has given a nod to its IND (Investigational New Drug) application that supports its crucial phase III clinical trial for the MVA-BN RSV vaccine. Apparently, the vaccination offers protection against respiratory syncytial virus (RSV) affecting adults in mainland China.
For the record, MVA-BN RSV comprises five distinct RSV antigens for stimulating a broad immune response against both the A and B subtypes of RSV, subsequently mimicking the immune response that is observed post a natural response to an RSV infection.
It has also been reported that Bavarian Nordic, in April 2022, initiated a worldwide randomized and double-blind Phase III trial, MVA-BN RSV's VANIR, which is intended to enroll 20,000 adults who are aged 60 years and more, before the end of 2022.
CMO of Nuance Pharma, Dr. Haijin Meng claimed that the company is in plans of conducting the pivotal Phase III study for extending the global MRCT in 2023.
Dr. Meng expressed excitement about introducing this vaccine to China.
According to her, the launch will allow Chinese investigators as well as subjects to partake in international clinical development of the new differentiated vaccine while evaluating its application for addressing the unmet needs in RSV prevention.
Meanwhile, CEO and Co-Founder of Nuance Pharma, Mark G. Lotter, addressed the clearance as a significant milestone for the firm while revealing that the team is confident of achieving solid and stimulating progress for developing the MVA-BN RSV vaccine in China.
Mark revealed that the MVA-BN RSV vaccine has the potential of becoming the first-ever adult RSV vaccine in China during an opportune moment for the team while developing and commercializing the asset, especially in heightened awareness regarding vaccination benefits in the COVID-era.
Previously, Nuance Pharma, in 2021, inked into an agreement with Bavarian Nordic and secured exclusive rights for developing and commercializing MVA-BN RSV across Hong Kong, Chinese Mainland, Taiwan, South Korea, Macau, and Southeast Asia.
Source Credits: Nuance Pharma Announces Clearance of IND Application for Respiratory Syncytial Virus (RSV) Vaccine in China (prnewswire.com)