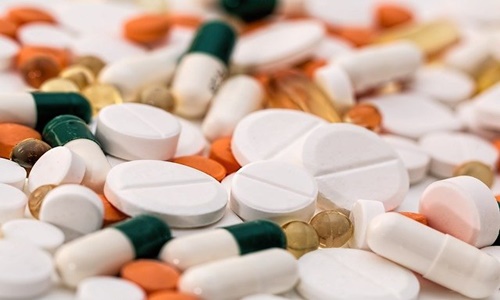 Major high street pharma chains like Superdrug and Boots are reportedly facing a shortage of hay fever medicines with manufacturer GlaxoSmithKline blaming short-term supply issues.
GSK-made Piriteze and Piriton tablets are currently out of stock at chains like Boots owing to an industry-wide scarcity of the active ingredient chlorphenamine maleate. It is also used for treating food allergies and eczema.
Industry sources revealed that these products are anticipated to be on sale over the next few weeks. Interestingly, the Brentford-based pharma company asserted that Piriteze allergy syrup, which is prescribed to children, was unaffected by the supply chain problems.
A credible spokesperson from GSK acknowledged the temporary shortage of the pills and anticipate that the demand for these pills will increase over the coming months.
Meanwhile, Boots remarked that only four of its ninety hay fever products were impacted by the shortages. Many people prefer other medications as antihistamines cause drowsiness.
An authentic source asserted that the pharmacy chain has a broad range of medicines for hay fever, with sufficient availability of overall stock online as well as in the stores. Only some lines are out of stock now owing to a shortage of active ingredients, which is expected to be resolved soon.
On the other hand, Superdrug stated that it is witnessing a shortage of Piriton 60s and 30s packs of tablets. But it had many options like its in-house allergy ranges with active ingredients like cetirizine or loratadine along with another medicine Allevia.
Nevertheless, the Royal Pharmaceutical Society assured that there is sufficient availability of other hay fever medications.
Claire Anderson, President of the Royal Pharmaceutical Society cited that there are hay fever tablet components other than Chlorphenamine maleate and Piriton is not a first-choice recommendation as it causes drowsiness in patients.
Shortage of medication is not a new problem and pharmacy chains often manage their stocks. Therefore, hay fever patients can ask their pharmacists for alternatives.
Source Credit:
https://www.theguardian.com/business/2022/may/10/boots-superdrug-hay-fever-pill-shortages-piriton-piriteze-tablets