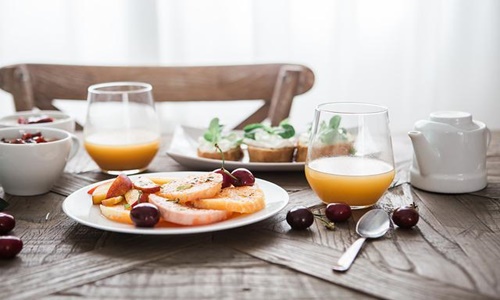 American fast-food restaurant chain, Taco Bell, has recently introduced a new digital-driven concept, Taco Bell Defy, in Brooklyn Park, Minnesota.
In August 2021, the fast-food chain announced a venture, a two-story restaurant prioritizing app-based orders. Notably, the new Minnesota location will leverage technology to boost its drive-thru services.
As per the statement made by Taco Bell's President, Mike Grams, the new introduction is intended to serve customers with a drive-thru experience of just 2 minutes or less.
Furthermore, the distinct design of the Defy outlet is aimed at offering more mobile order friendly or third-party delivery. The functioning of the outlet also includes the delivery of orders from an elevated kitchen area through a food tube or vertical lift. In addition, the outlet will have the provision for ordering through the drive-thru speaker as well as in-store on a kiosk.
According to Border Foods, owner of Taco Bell, and the franchise itself, the Defy outlet showcases varied features that could appear in its future restaurants. Besides, the fast-food chain is even considering several retrofits for its neighboring outlets.
While a regular drive-thru is one of the four passages, the remaining three will prioritize customers who make orders via the app. This will allow them to seamlessly check in, scan the QR code, and pick up their orders without hassle. Moreover, these lanes are for its third-party delivery executives such as Door Dash, GrubHub, and UberEats.
With this drive-thru initiative, Taco Bell emerges as the second fast-food giant emphasizing tech-based orders. In December 2021, Chipotle introduced its first digital kitchen restaurant in Ohio to complete online orders or orders coming through its walk-up window.
Due to the COVID-19 outbreak, online food delivery apps have continued to thrive over the past two years. Consequently, ghost kitchens made headway since multiple fast-food chains have gradually shifted their focus toward minimal contact during food delivery.
Source credit:
https://techstory.in/taco-bell-opens-its-first-defy-restaurant-prioritising-ordering-through-app/