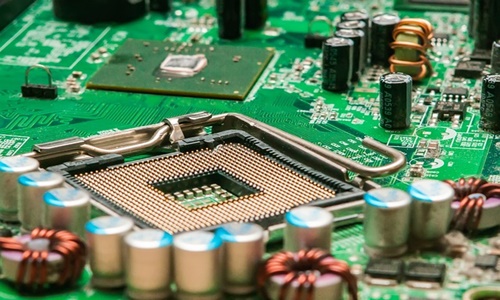 After two months of choking off China's access to two high-end microchips of Nvidia by the U.S., the American semiconductor design behemoth has reportedly unveiled a substitute with a lowered processing speed for its second-largest market.
According to a spokesperson, the Nvidia A800 GPU (graphic processing unit) serves as an alternate product to the Nvidia A100 GPU for Chinese customers.
Apparently, Nvidia A800 meets the clear test of the U.S. government for lowered export control and cannot be programmed to surpass it.
For the unversed, the A100 processor is well known for artificial intelligence, powering supercomputers, and high-performing data centers for industries varying from finance and biotech to manufacturing.
Notably, Alibaba's cloud computing business is one of its customers.
According to reports, in response to the risks that the covered products may be employed in or diverted to military end use or military end user in China and Russia, Nvidia's enterprise A.I. chip H100 along with A100 was placed under the U.S. export control list.
Earlier, Nvidia reported that the U.S. ban could impact sales of more than $400 billion to China in the third quarter. Hence, the new chip is an effort to alleviate the financial loss.
According to Nvidia's spokesperson, the A800 GPU went into production in quarter 3. Furthermore, credible sources cite that Nvidia is not the only firm slowing down its chips in an attempt to evade U.S. sanctions.
Chinese chip design platform, Biren and multinational technology firm, Alibaba, which have been apparently pouring resources into assembling rivals of Nvidia processors are also modifying the performance of their latest semiconductors.
This is because, like other fabless semiconductor firms, Alibaba and Biren also contract Taiwan's TSMC to make their products.
Sources further reveal that as U.S. export control covers chip sales by companies that use American technologies, the sales to China from TSMC fabs could be restricted.
Source credit - https://techcrunch.com/2022/11/07/nvidia-us-china-ban-alternative/