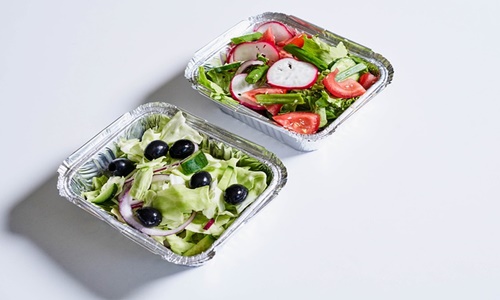 The Good Prep (TGP), a premium fresh meal prep firm, is reportedly partnering with gymnasium chain Ultimate Performance to offer meals to the latter's clients across all nine gyms in the United Kingdom.
Ultimate Performance clients can now choose from over 60 dishes offered by The Good Prep, consume the exact amounts of fats, carbs, and proteins, and choose pre-prepared meals that will assist them in completing their daily calorie goals.
Every TGP meal plan is developed considering client ambitions. Clients have the liberty to choose what works for them to achieve their goals during the transformation.
The premium meals offered by The Good Prep are packed with sustainably sourced meat, fish, and other fresh ingredients, and the company is becoming one of the preferred providers in the United Kingdom.
Commenting on the partnership, Co-Founders Faith Milton and Jem Selçuk expressed that Ultimate Performance also focuses on offering high-quality client service and this will be further enhanced through this partnership.
Ultimate Performance Chief Financial Officer, Steve Brice stated that it is necessary to align nutrition and fitness and clients can only achieve their goals if they consume the right food.
Brice noted that a partnership with TGP solves the problem of prepping food for busy clients, who can now savor a wide variety of meal plans that will maintain their diet and encourage them to develop healthy and sustainable eating habits.
For the uninitiated, The Good Prep has a stellar client base including high performers and elite athletes from Stockport County, British Gymnastics, Salford FC, and Barnsley FC, among others.
On the other hand, Ultimate Performance was launched in 2009 and it has helped over 25,000 clients across the globe accomplish their fitness objectives. From one gym in London, the company has expanded to more than 22 gyms worldwide spanning nine countries and four continents.
Source credit: