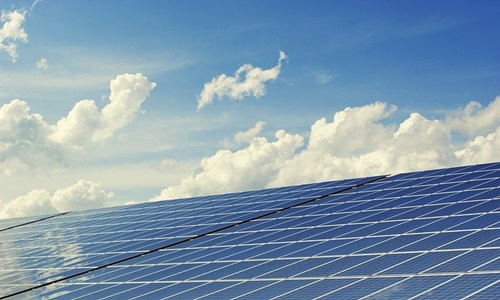 The United States government has reportedly announced a funding of USD 56 million, along with some new initiatives to boost innovation in solar production and recycling to create new jobs and turn energy cost-effective.
The funding comprises USD 10 million from the Bipartisan Infrastructure Law of President Biden. This would specifically be used to back projects that increase the recycling and reuse of solar technologies.
As per the U.S. Department of Energy (DoE)'s Solar Supply Chain Review Report, domestic solar manufacturing would support workers, climate actions, employees, and national security while limiting the power bills across American households.
For the uninitiated, the funds are divided into two main avenues; FY22 Solar Manufacturing Incubator and FY22 Photovoltaics (PV) Research and Development.
The photovoltaics R&D will receive USD 29 million, inclusive of USD 10 million from the bipartisan infrastructure law. These funds will be used to boost projects to develop designs of PV modules with affordable manufacturing and to upgrade the production of PV cells made using perovskites.
For the solar manufacturing incubator, USD 27 million will be allotted to support projects that promote new technologies to increase private investment in domestic solar production. Funding such projects will supposedly augment domestic production of thin-film PV made using cadmium telluride, which is the second most prevalent photovoltaic technology behind silicon.
Commenting on the new avenues, U.S. Secretary of Energy, Jennifer M. Granholm revealed that the government intends to make the right investment to ensure the domestic production of these technologies.
The Department of Energy had also announced USD 18 million in funds through the Technology Commercialization Fund for seven planned National Laboratory projects designed to combat challenges faced by the DOE-funded technologies.
Previously, over USD 8 million in funding was announced for seven small-scale solar companies to perform research and development in concentrating power electronics, solar-thermal power, and solar-powered water technologies.
According to market speculations, for the U.S. to reach net-zero emissions and simultaneously attain its power production cost targets, it must produce around 1 TW of photovoltaics by 2050.
Source credit:
https://mercomindia.com/us-56-million-innovation-solar-manufacturing-recycling/