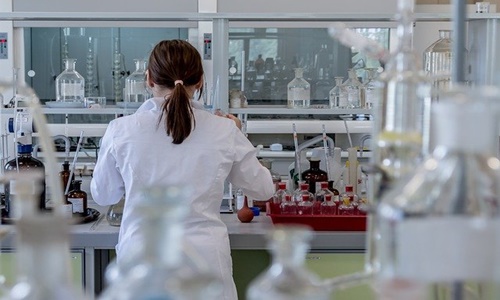 The UK MRC (Medical Research Council) and its LMB (Laboratory of Molecular Biology) have reportedly extended Blue Sky collaboration with pharma major AstraZeneca plc beyond 2022.
MRC extended the collaboration by adding USD 4 million in funds. The collaboration, which was launched in 2014, has backed different pre-clinical research projects which foster Blue Sky initiative around fundamental disease and biology.
Since its launch, the impact of the partnership has been substantial with the following project discoveries:
Scientists discover a mechanism where circadian rhythms in heart cells help in changing heart function: Researchers from the Cell Biology Division of MRC LMB in John O'Neill's group along with Peter Newham at AstraZeneca found circadian rhythms in heart cells that help in changing heart function

The first three dimensional model of ATM (ataxia-telangiectasia mutated): AstraZeneca's Structural Biologist Chris Phillips and MRC LMB Group Leader Roger Williams discovered the first 3D structural model of ATM

Manu Hegde, the Group Leader of MRC LMB, and former Associate Principal Scientist of AstraZeneca Ana Narvaez discovered a pathway responsible for disposing of highly-produced unusable proteins in cancer cells
MRC Executive Chair Professor John Iredale stated that the Blue Sky initiative has been offering researchers the technology and tools to answer some of the most challenging questions in fundamental disease and biology.
The extension of this partnership will allow further research thereby building on the findings from scientists from both organizations.
MRC LMB Director Jan Löwe stated that Blue Sky initiatives will continue delivering remarkable science and provide access to quality resources.
Sir Mene Pangalos, Executive VP, BioPharmaceuticals R&D at AstraZeneca stated that it is critical to understand the biology of the disease to develop the next iteration of life-altering medicines for patients experiencing huge unmet needs.
The Blue Sky partnership with the MRC LMB personifies the relevance of industrial and academic collaborations in helping transform science into medicine.
Source credit:
https://www.thepharmaletter.com/article/mrc-extends-blue-sky-research-collaboration-with-astrazeneca