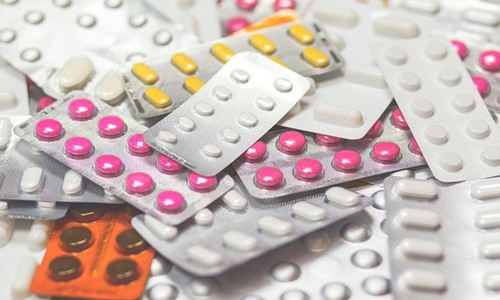 Incyte Corporation and Eli Lilly and Company have reportedly announced that the U.S. FDA (Food and Drug Administration) has approved the OLUMIANT® (baricitinib) pill. This once-daily pill is the first systemic treatment for adults with severe AA (alopecia areata).
Brett King, M.D., Ph.D., F.A.A.D., top investigator of the BRAVE-AA program and associate professor of dermatology at Yale School of Medicine has expressed that adults diagnosed with severe AA would now be able to take an FDA-approved systemic medicine.
King added that the clinical trials have produced remarkable outcomes as one in five adults consuming 2 mg OLUMIANT daily and one out of three adults consuming 4 mg OLUMIANT daily attained substantial hair regrowth leading to scalp coverage of over 80%. Furthermore, patients consuming 4 mg tablets saw improvements in eyelash and eyebrow growth.
The FDA approval was based on the BRAVE-AA2 and BRAVE-AA1 trials conducted by Lilly, the largest program of Phase 3 AA clinical trials to be completed to date. It evaluates the safety and efficacy of OLUMIANT in more than 1,200 adult AA patients with ≥50% scalp hair loss as per a SALT (Severity of Alopecia Tool) score.
The pills are available as 1 mg, 2 mg, and 4 mg tablets. The prescribed dosage is 2 mg OLUMIANT daily, which increases to 4 mg/day if the treatment receives an inadequate response.
For patients with complete or nearly complete scalp hair loss, with or without significant eyebrow or eyelash hair loss, it is recommended to consume a dosage of 4 mg/day. Once the 4 mg tablets provide a sufficient response, the dosage will be reduced to 2 mg/day.
OLUMIANT is not recommended for use along with biologic immunomodulators, cyclosporine, JAK inhibitors, or other strong immunosuppressants.
Among patients with significant eyelash and eyebrow hair loss, those consuming 4 mg OLUMIANT daily saw improvements in the coverage of eyelashes and eyebrows at 36 weeks.
Source credit:
https://www.prnewswire.com/news-releases/fda-approves-lilly-and-incytes-olumiant-baricitinib-as-first-and-only-systemic-medicine-for-adults-with-severe-alopecia-areata-301567120.html