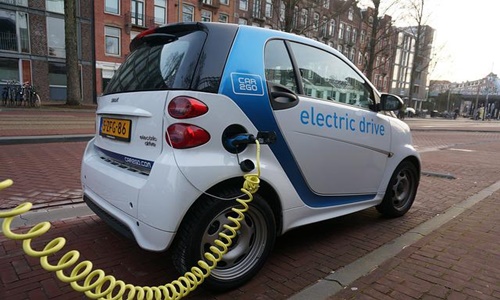 Castrol and BYD (China), China's largest manufacturers of battery electric vehicles (BEVs), have recently inked a new three-year strategic collaboration pact.
Apparently, BYD (China) will be using Castrol ON advanced fluids in their expanding line of electric vehicles. The agreement continues the existing first-fill and service-fill supply agreements entered last year.
For the record, the Chinese automaker sold almost 600,000 BEVs last year and plans to increase it up to million units in 2022. The BEV maker is also actively looking forward to exporting to around 60 countries.
Under this agreement, BYD (China) will officially recommend the usage of Castrol ON EV Transmission Fluid in its Han flagship luxury car.
The mid-sized electric sedan, with a driving range of around 376 miles (605 km), is gaining traction as one of the popular plug-in cars in the country, with over 150,000 units sold since its release in 2020.
Furthermore, the advantages of Castrol ON products will be highlighted through the joint marketing initiatives between the two BEV companies in China, the world's largest EV market.
BYD (China) will also be promoting Castrol ON products in its aftersales centers, online stores, and dealer network across the region.
Both firms will be using co-branded assets to market products in service campaigns developed to inform car owners of the benefits of EV-specific lubricants.
Commenting on the move, Mike Zhang, Vice President of Castrol China, stated that Castrol and BYD (China) have maintained a long-standing relationship, enabling them to reach a milestone in the development of Castrol's energy business in China.
He further stated that this strategic collaboration with BYD (China) will support Castrol in strengthening its foothold in the Chinese EV market.
For the uninitiated, BYD (China) was the first global auto company to unveil Castrol ON EV products in its aftersales operations in January 2021.
Notably, the automaker will be promoting the use of Castrol ON EV Transmission Fluid via the brand's NEV (New Energy Vehicle) racing team taking part in the CRC (China Rally Championship).
Source credit - https://www.bp.com/en/global/corporate/news-and-insights/press-releases/leading-chinese-automaker-byd-china-and-castrol-sign-strategic-collaboration-agreement.html