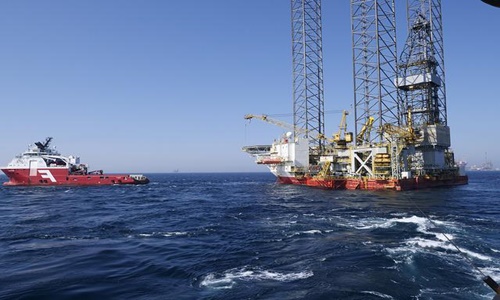 DNV, an independent frontrunner in risk management and assurance, has reportedly unveiled its recent Maritime Forecast to 2050 report focusing on addressing the severe problems of fuel availability.
A significant component of DNV's ETO (Energy Transition Outlook) suite of reports, this forecast of 84-page is said to be the 6th edition of its kind.
For the record, this year's publication reflects the comprehensive production, allocation and bunkering infrastructure needed to empower the shift of maritime industries to carbon-neutral fuels.
As per sources, the report also stated an updated outlook on regulations, future technologies, drivers, and costs for decarbonizing shipping.
It displays two decarbonization pathways: 'Full Decarbonization by 2050' and 'Current IMO ambitions to 2050'.
According to DNV's modelling, the future energy mix will be diversified and include both fossil and carbon-neutral fuels, with the progressive phase-out of fossil fuels by 2050.
Speaking on the latest report, DNV Maritime CEO, Knut Ørbeck-Nilssen, stated that the quest for the best alternate carbon-neutral fuel options and technologies is on the go as the whole world is seeking decarbonization.
The CEO claimed that no industry will decarbonize in isolation as global industries must make right choices and sustainable energy should be controlled to where it has a significant effect on lowering GHG emissions.
It was further revealed that the ultimate obstacle is fuel availability and supply chains need to be made via class-industry alliances to address it.
To that end, aligned plans by all stakeholders and significant energy and fuel ports and providers are essential as public incentives inspire first movers to participate in an emerging global network of green shipping corridors.
Furthermore, the latest and prolonged fuel-mix scenario library for shipping could be applied to the updated DNV's Carbon-Risk Framework for assisting shipowners in finding the cost-effective and most efficient strategies. Amid this, energy efficiency and fuel flexibility are expected to remain key in easing the transition with lowered risk of investing in stranded assets.
Source Credit - https://en.portnews.ru/news/334992/