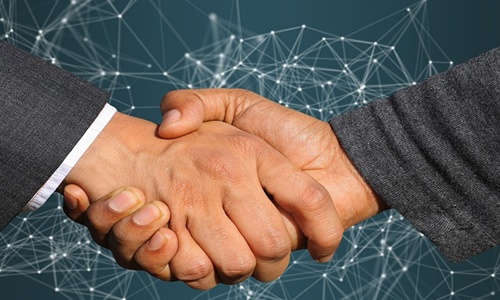 India's Global Energy Alliance for People and Planet (GEAPP) has reportedly announced strategic collaborations to promote India's goal of attaining clean energy independence by 2047.
GEAPP, under this partnership, will be collaborating with Indian Railways to assist in their solarization of transport while Ashoka University will generate the knowledge documents as well as research papers for the policymakers. Sources also reveal that Mahatma Phule Renewable Energy & Infrastructure Technology Limited (MAHAPREIT) would be developing the Compressed Biogas (CBG) and Waste to Energy (WTE) market.
For the uninitiated, GEAPP also introduced ENTICE, the International Energy Transitions Innovation Challenge which is aimed at helping innovators to scale up their energy transition-based ideas and solutions.
Chairman of GEAPP, Ravi Venkatesan mentioned that GEAPP is dedicated towards empowering the energy sector in India via strategic partnerships and innovative solutions.
Venkatesan claimed that the ENTICE programme was designed for helping startups and entrepreneurs to solve critical problems in a bid to support India in becoming a leader in renewable energy while offering a blueprint to lift other developing economies out of energy poverty.
According to the Country Advisor at GEAPP, India, PK Sinha, as GEAPP aims to emerge as the pillar of support for energy transition in the country, the team is driven to initiate a change for achieving a sustainable and clean energy future.
GEAPP's India Head, Saurabh Kumar commented that with engaged partnerships, a passionate team, and cutting-edge technology, the team is aimed at transforming industries and driving sustainable growth for the nation.
Reportedly, GEAPP's mission and strategy across India is aligned with the priorities of the government to attain energy security, economic growth, and sustainability.
GEAPP would be helping in supporting India's energy transition to match its climate and sustainable development goals by working with the government agencies, private sector companies, as well as local communities.
Source: https://www.livemint.com/industry/energy/global-energy-alliance-partners-with-indian-railways-ashoka-university-and-mahapreit-to-achieve-clean-energy-independence-in-india-by-2047-11683198064723.html