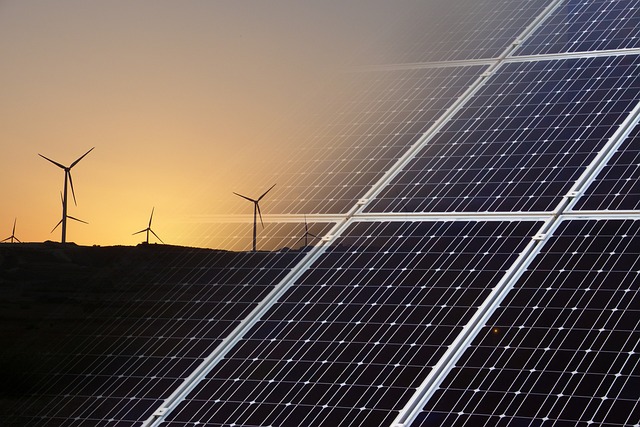 Leading solar development company, JA Solar has reportedly released DeepBlue 4.0 Pro, its new n-type module, at SNEC 2023. The module is attracting the attention of the industry as it is integrated with a new size of the next-gen rectangular silicon wafer.
Apparently, the module accepts cells cut from the gen-next n-type rectangular-sized silicon wafer that are independently designed by JA Solar featuring long lifespan and lower oxygen content. The Open Circuit Voltage (Voc) of the cell, combined with Bycium+ cell technology, the high-efficiency n-type passivation contact, reaches 725mV while the mass production's cell efficiency reaches 25.3%.
For the record, DeepBlue 4.0 Pro is integrated with SMBB technology and high-density encapsulation technology among other technologies to enhance the quality and efficiency for enabling the power of 72-cell modules to hit 630W with module efficiency that exceeds 22.5%.
It is further reported that DeepBlue 4.0 Pro's highlight is its 182mm x 199mm silicon wafers, enabling its application under multiple scenario. These rectangular silicon wafers, which differ from other rectangular sized silicon wafers, can keep width of 1134mm whilst meeting the 1762mm, 2384mm, 2333mm, and 2465mm mainstream length of modules via different cutting methods.
DeepBlue 4.0 Pro also caters to the demands of diverse application scenarios, including commercial, residential, and industrial rooftop systems as well as utility power plants.
Furthermore, DeepBlue 4.0 Pro, based on Bycium+ cell technology, offers outstanding power generation characteristics, inclusive of improved temperature coefficient, higher bifacial generation gain, lower degradation, and better lower irradiance performance.
The product design philosophy of JA Solar is tailored for increasing customer value as the DeepBlue 4.0 Pro's improved BOS cost and LCOE will deliver on this promise.
Apparently, DeepBlue 4.0 Pro is expected to generate greater profits for customers to integrate advantages, including higher efficiency, power and reliability along with better power generation capacities.
Source Credits: https://www.prnewswire.com/in/news-releases/ja-solar-releases-its-next-generation-module-deepblue-4-0-pro-301835357.html