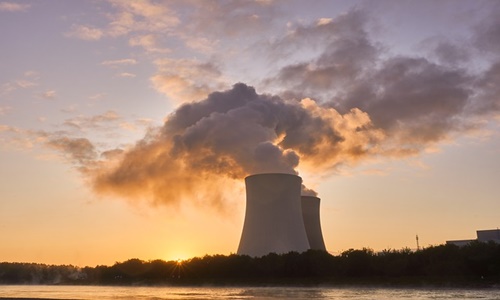 During the International Ministerial Conference on Nuclear Power in the 21st Century in Washington, DC, President Mohammadu Buhari stated that Nigeria would look for more ways to use nuclear energy to generate electricity.
The president also expressed his administration's unwavering commitment to nuclear power acquisition as part of its energy mix.
According to the president, the Federal Government has activated the NAEC (Nigeria Atomic Energy Commission) as the national focal agency.
Apparently, it in charge of developing the framework and technical pathway to exploit, explore and utilize atomic energy for peaceful deployments considering the country's socio-economic development.
Buhari also stated that the country had established Nigerian Nuclear Regulatory Authority as an independent government agency to offer human safety and environmental protection during the deployment, development, and use of nuclear power.
Minister of State of Health of Nigeria, Sen. Adeleke Mamora, commented that like several nations on the continent, Nigeria with a 200 million+ population is struggling with a severe energy deficit.
According to Mamora, this has made it necessary for the government to look for energy options that are affordable, more environmentally friendly, and sustainable.
Mamora also revealed that this decision of Nigeria would further contribute to the country's energy security through an appropriate energy mix.
With the evolving Small Modular Reactor, SMR technology, the country anticipates greater engagement with the IAEA and other international partners in the coming months and years to discuss the possibility of installing SMRs in the country, Mamora stated.
Mamora also highlighted that several African countries have sincere aspirations for industrialization and growth; however, the lack of sustainable and reliable base-load energy offers serious obstacles.
Mamora further went on to say that despite the presence of all the good policies established by African nations, natural growth and development have remained an illusion, given the lack of adequate energy.
Apparently, African nations now have a better energy generation option due to the potential of nuclear power.
Source credit - https://www.vanguardngr.com/2022/11/nigeriall-explore-nuclear-energy-to-generate-electricity-buhari/