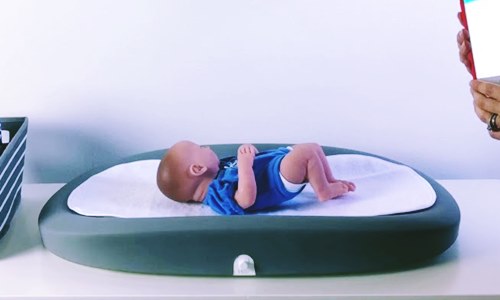 Reports confirm that the Amazon Alexa Fund, which is particularly aimed at making investments in voice technology innovations, has recently invested in Hatch Baby, a company offering smart nursery products. The investment amount was not yet disclosed.

Hatch Baby apparently develops every kind of baby products, one of them being a smart changing pad which tracks the weight and other metrics of a baby while changing diapers. Products for older children include a night light that also acts as a sound machine and an indicator to say it is time to get up. These devices are seemingly connected to a mobile application which enables parents to control them, as well as track the interaction of their children with the devices.

The company has revealed its plans to expand the integration of its devices with Alexa digital assistant and other services of Amazon, which suggests it would be incorporating voice technology into the devices.

Alexa Fund director, Paul Bernard was quoted saying that health & wellness and parenting are two areas where the lives of customers can be made simpler using voice tech. Hatch Baby holds a clear vision regarding how Alexa and other services of Amazon could help them in supporting parents better, he added.

Experts said since the hands of parents are often tied up doing different chores and taking care of a baby, having voice activated functions on baby products is beneficial. Parents would also like to track the health-related metrics of their babies to ensure they are in proper health. Some parents, though, may criticize the fact that such devices can record every aspect of a child's life, experts believe.

Hatch Baby, for the record, was founded in 2014 and was also featured in 2016 on Shark Tank. Before this investment from Amazon the company was already performing well on the platform and has sold over 200,000 products, being among the top 100 baby product companies in the marketplace.