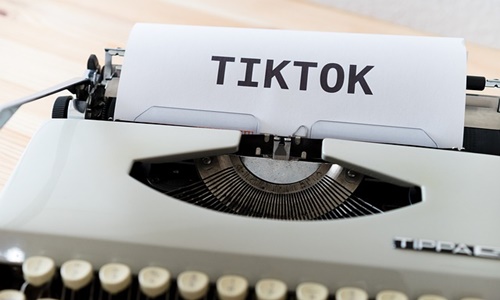 The Biden government has reportedly threatened to outlaw TikTok in the United States unless the social media firm's Chinese owners relinquish their stakes in it, according to press reports on Wednesday.
The Wall Street Journal broke the news of the move, which is the most drastic in a string of escalations by US politicians and elected officials in response to concerns that the business may have given China's government access to US user data.
It also happens to coincide with a global backlash against the well-known video-based app due to worries about possible Chinese espionage, with nations along with the UK, Australia, and Canada recently taking action to ban the program from government smartphones.
The United States has already prohibited TikTok on federal govt. phones, however, this is the first time that a possible countrywide restriction on TikTok has been proposed by the Biden government. Earlier, former President Trump, attempted to outlaw TikTok in 2020 but was unable to do so due to legal challenges.
According to TikTok spokesperson Brooke Oberwetter, the firm received word from the United States Treasury-led Committee on Foreign Investment in the US (CFIUS), which asked that the Chinese shareholders of the application give up their stakes or risk a possible US suspension of the video application.
TikTok ranks as one of the most prominent social networks in the world, with over 100 million users in the US.
According to the credible source, 60% of ByteDance shares are held by overseas investors, 20% by staff, as well as 20% by the company's founders. CFIUS, a significant national security organization in 2020, had overwhelmingly advised ByteDance to relinquish TikTok.
For over two years, the video platform and CFIUS have been in talks regarding data security measures. TikTok refuted accusations of spying and asserted that it has spent close to $1.5 billion on rigorous data protection measures.
The best way to handle concerns regarding national security, according to TikTok, is with the open, US-based security of US user information and networks, as well as with effective third-party vetting, monitoring, and verification.
Source credit: https://www.theguardian.com/technology/2023/mar/15/us-joe-biden-tiktok-ban-chinese-owners-divest